6 Ways To Appreciate Teachers This Holiday (or Anytime!)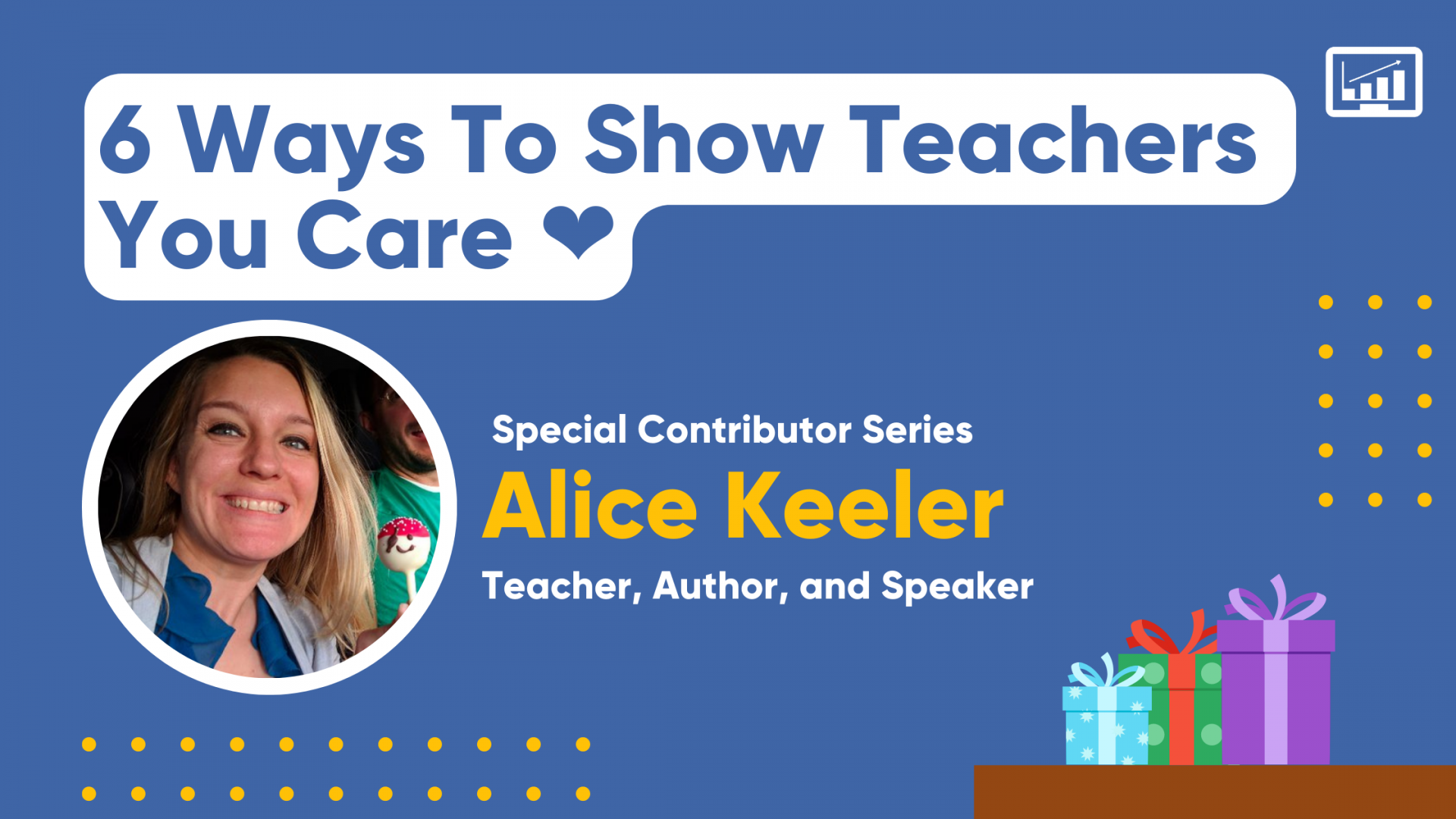 Teachers work really hard. It's a hard job. One of the best ways to retain teachers is to help them feel appreciated. Here are some top ways to show the teachers in your life you're thinking of them.
1. Tell Them!
​​It seems obvious that we should tell the teachers in our lives that we appreciate them. However, it often goes unsaid.
Try to be specific about what you notice they do for their students. Write a nice card and try to go beyond a general thanks.
2. Summarize a Teaching Book
We all have a list of books on our "to-read" list that seem to never get read. What book is on your teacher's list? Buy the book, but before you give it to them find some key points in the book to share with them.
Appreciate a teacher with the gift of time and learning.
3. Gift a Favorite EdTech Product
Sometimes, the free version of popular edtech products lacks the data teachers need to really maximize their effectiveness. The paid version of these tools can help the teacher in your life save time and take their instruction to the next level.
What free tool is a teacher you know using, and would they like to upgrade to the full version?
4. Remove a Brick
If you're in a position to adjust requirements for a teacher consider, ask yourself: are there any tasks you can offload for them? The sky will not fall if any particular thing does not get done. Many teachers are exhausted and feel underappreciated. Perhaps task X is important, but not more important than the person. ❤️
5. Forgive
If you are not in a position to take a task off a teacher's plate, consider that they have a lot of responsibilities at any given time. There is a chance they didn't do something right or forgot about it completely. Most teachers I know agonize about doing a good job for students. It is very stressful to not always deliver.
Let a teacher know you see them doing their best.
6. Use Data to Recognize What Teachers Are Doing Right
Being data-driven can have a negative connotation when the data is used to tell teachers they are not doing enough. Turn the data around to tell a different story. What successes can we find?
Schoolytics provides insights into teachers being caught up on grading. A student log to record the positive conversations and collaboration between teachers and stakeholders. A record of sending high fives to students. Schoolytics allows for the creation of groups to see growth.
About the Author
Alice Keeler is a teacher and author of the book "Stepping Up to Google Classroom." Find her on Twitter @alicekeeler and on her blog, alicekeeler.com.