A Better Way to Handle Missing Assignments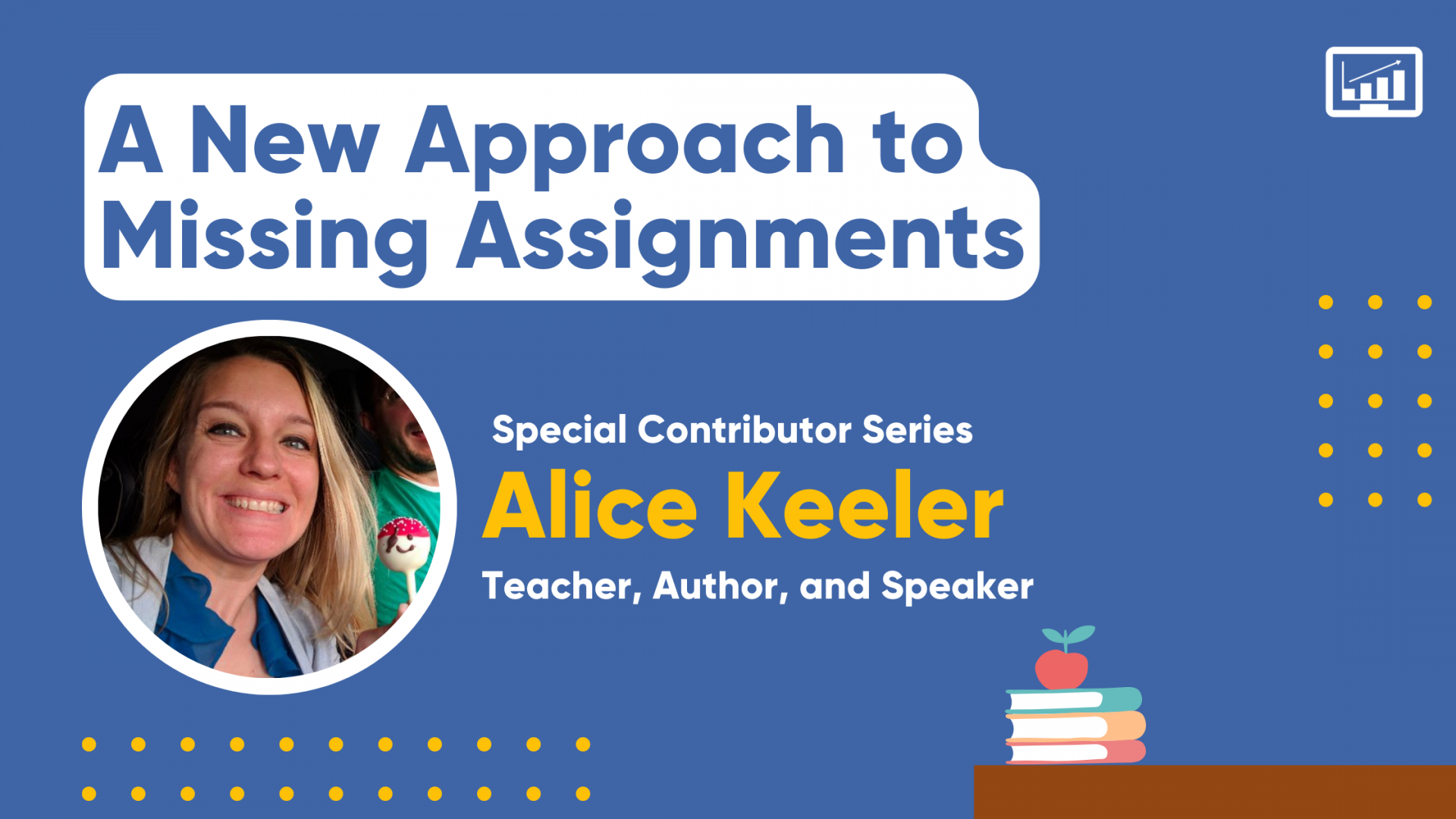 In a perfect world, all students would submit their work on time. However, for a variety of reasons, this is rarely the case.
Google Classroom is great for allowing teachers to assign work and for students to submit work. As a classroom teacher, I enjoy the convenience of finding student work organized in Google Classroom rather than trying to manage a stack of papers for each assignment. However, I run into the challenge of providing a list of what a student still needs to complete.
Missing Assignments Report
Google Classroom lacks a missing assignments report. When a parent or guardian requests a list of what their student is missing, I cannot send the list from Classroom. In a particular class, I can go to the People tab and drill down to a student, filter for Missing Assignments and then copy and paste that information into an email.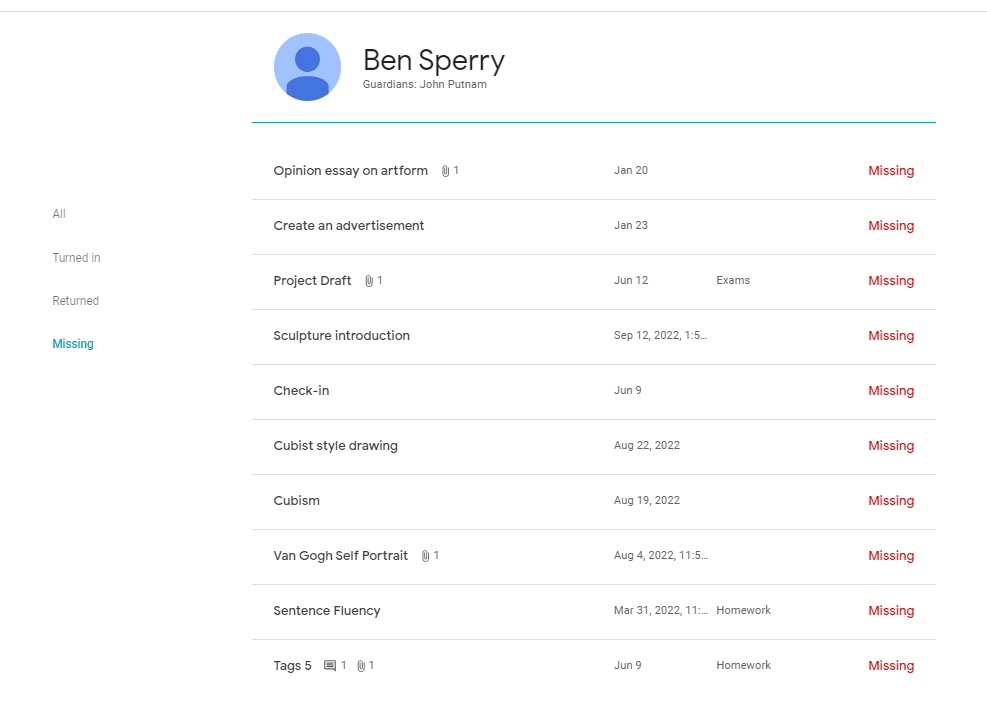 Customizable Missing Assignments Reports
Fortunately, there is a free and better way to share a list of missing assignments. Schoolytics allows teachers to sync their Google Classroom classes. After logging in, a "Missing Assignments" report is easily accessed.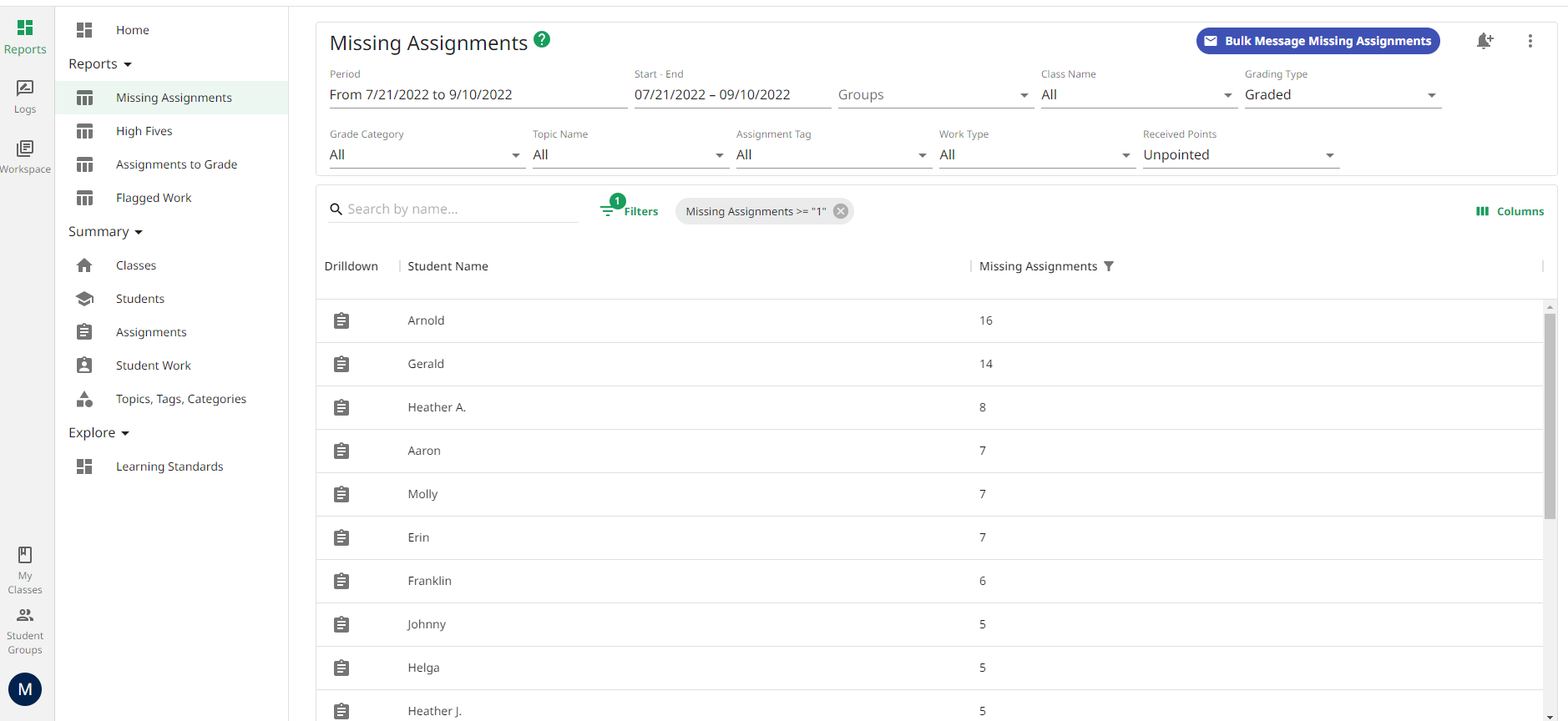 Create a Filter
Do you just want a list of what a student is missing this week? Or maybe just homework assignments that are missing? Schoolytics allows you to use the filter options at the top to customize the information you want to share. Change the date range from the default "Last 30 days" or filter for class or grading category.
Post to the Stream
If you want to communicate with students about their missing assignments, the Stream is a great option. When selecting to message student assignments the options are "Email" and "Stream." Click on the Stream to send a list of live links that only the student can view. This shows up right in Google Classroom. The note, either for Email or the Stream, is customizable.
Share with Guardians
Use the 3 dots menu throughout the Schoolytics platform to export information to a Google Doc, Sheets or PDF. Selecting "Save to Drive" creates an editable and customizable missing assignments report that you can send to a parent or guardian. As a classroom teacher, I particularly love this feature since I have control over what information is being shared rather than a generic report that might generate more questions than it answers.
CC Guardians
A district-wide Schoolytics plan allows you to directly share missing assignments reports with parents and guardians. Under the email option, there is a checkbox to allow you to CC Guardians.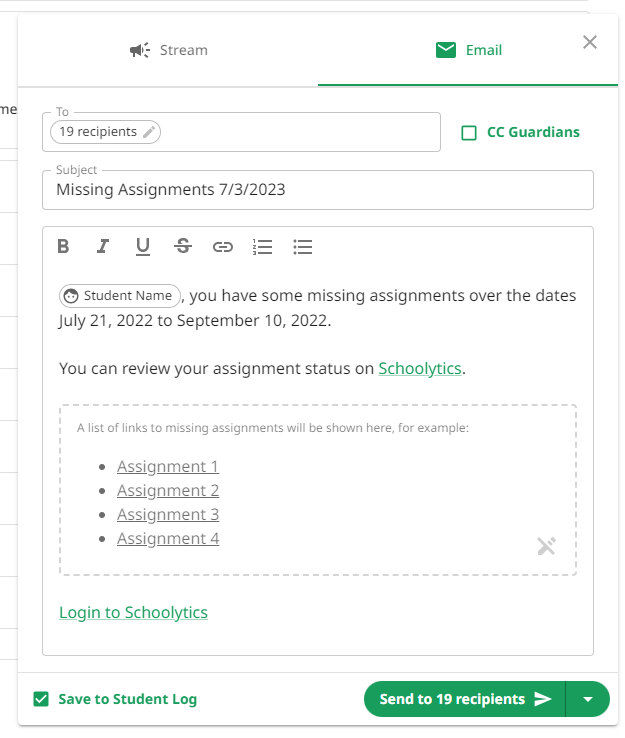 Select the email option.
Checkbox CC Guardians to send a list of missing assignments.
Customize the email subject line.
Customize the assignment message. The list of missing assignments will be dynamically generated for each student.
Document that you notified students and their guardians of their missing assignments.
Bulk send to students and guardians the report
Save Time with Schoolytics
I save hours of time each week by using Schoolytics to gain insights into student performance, quickly know which assignments have been submitted, and creating reports for better communication about student performance. Schoolytics is a tool that enhances my use of Google Classroom and saves me time.
About the Author
Alice Keeler is a teacher and author of the book "Stepping Up to Google Classroom." Find her on Twitter @alicekeeler and on her blog, alicekeeler.com.