How can administrators use Schoolytics?
Student data is essential for administrative teams. LMS data in particular, is exceptionally rich — new data comes in daily, and spans schools and teachers. Below are some great examples of how administrators use Schoolytics data that may resonate with you.
See the Administrator Demo
Intervene early, before students are struggling too much
LMS data provides excellent opportunities to identify disengaged students before they fall too far behind, and before they get a low grade or assessment score. Teachers and intervention specialists can work in partnership with students and families to get kids back on track.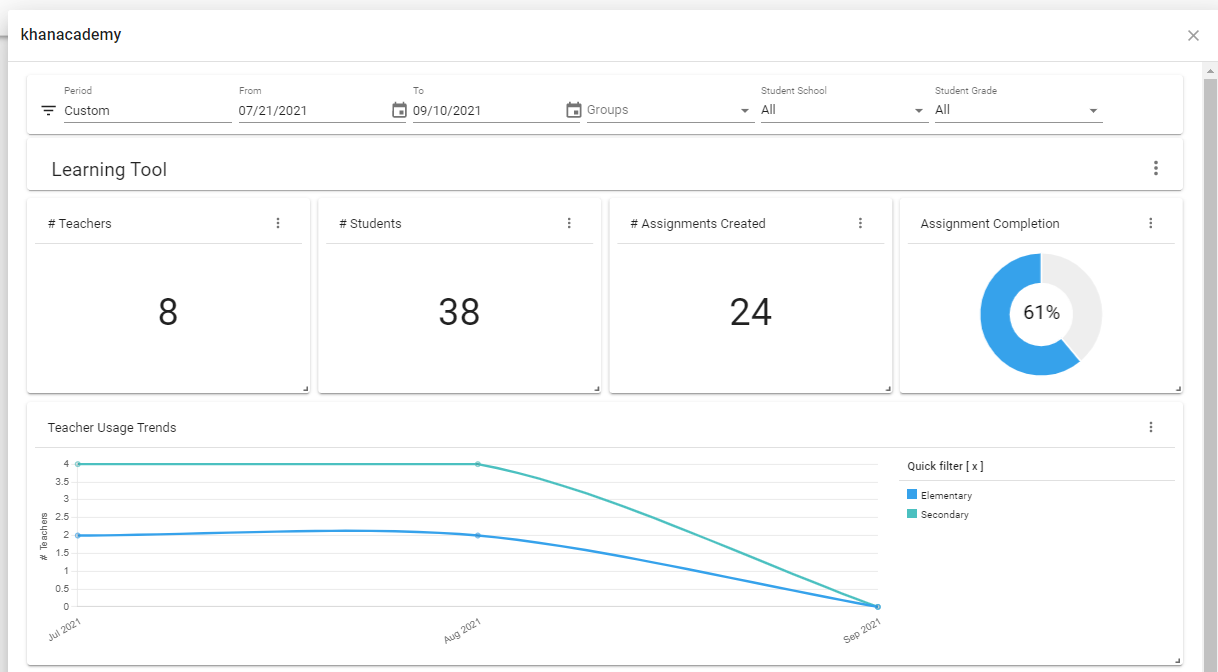 Evaluate edtech usage by teachers and students
See how much teachers and students are using various edtech apps in their in-classroom and homework assignments, and finally get the information you need to decide whether to add more professional development or change your district's investment strategy.
Monitor at-risk students
Schoolytics has automated monitoring systems that track at-risk and disengaged students across the organization to give you a heads up when student engagement is predicted to fall.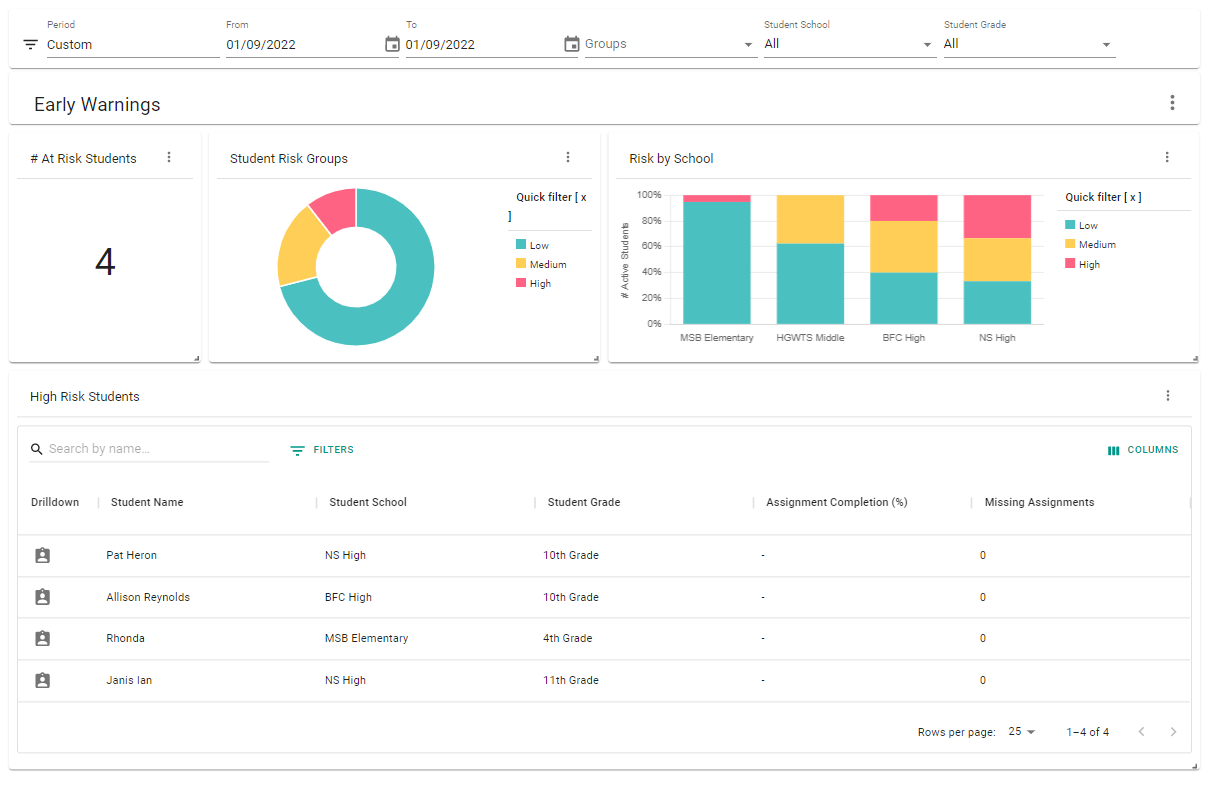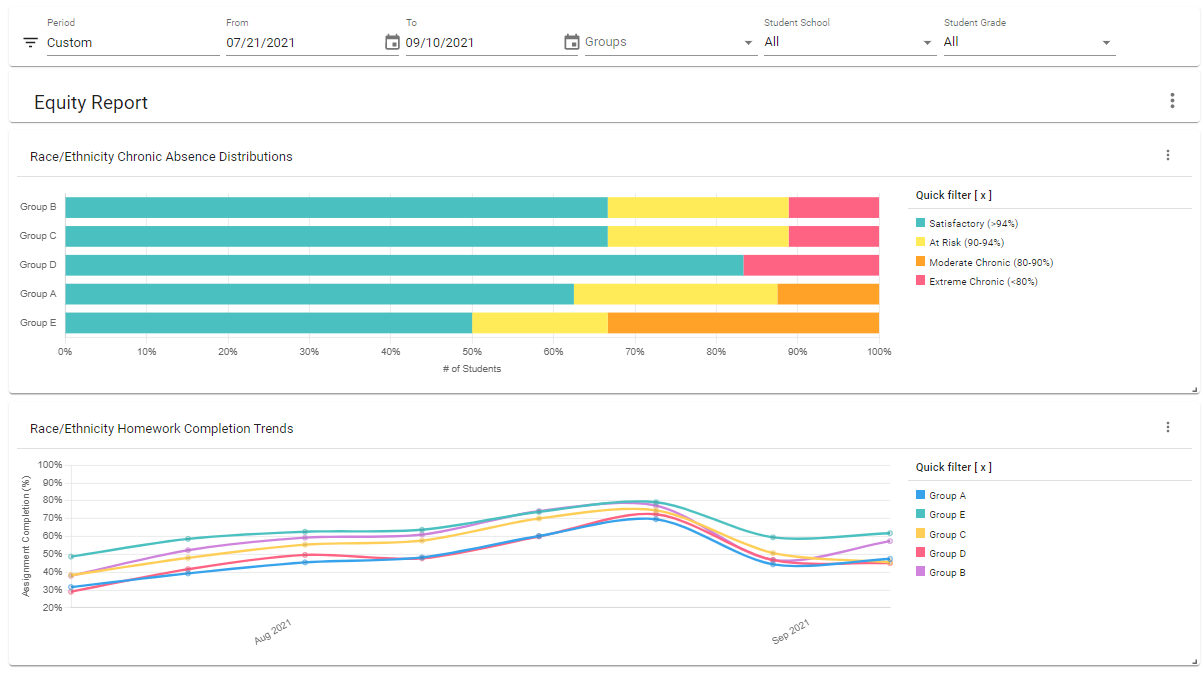 Investigate equity for your students
Get the data you need to measure homework gaps, attendance gaps, and achievement gaps for any groups in your district. Go beyond test scores in your evaluation of student performance through the lens of equity.