Answer your key strategic questions with connected data from any source
Schoolytics connects Student Information System data, Assessment data, and Learning Management System data. With dashboards and reporting that covers all aspects of student learning, administrators and teachers can make the best, data-driven decisions possible for students. District office staff and school leaders can all find something they need on the Schoolytics platform, and superintendents can check on the execution of their strategic plans.
Student Information System
See attendance, grades and demographics data in a single view, and combine that data with other outcomes information.
Formative & Summative Assessments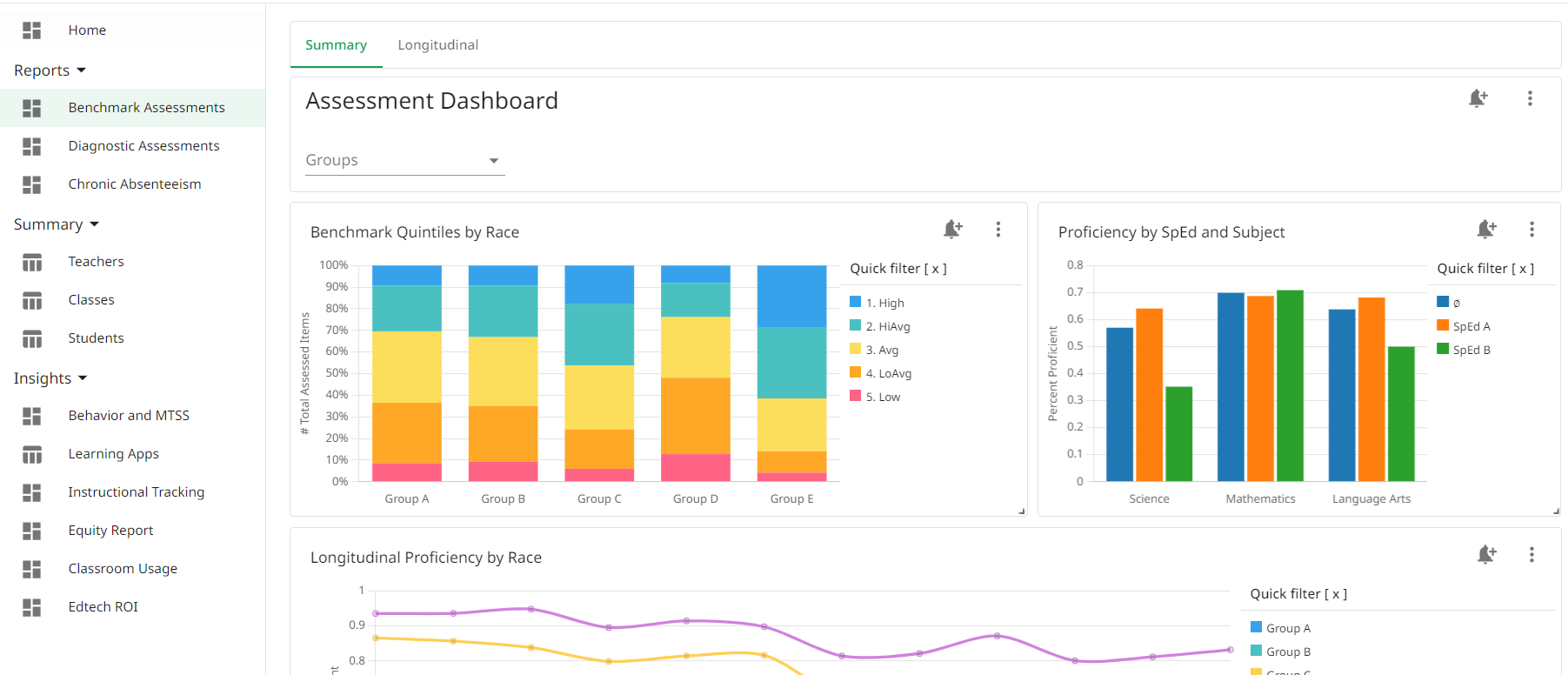 Connect student work with formative and summative assessment outcomes to connect the dots on student achievement.

Learning Management System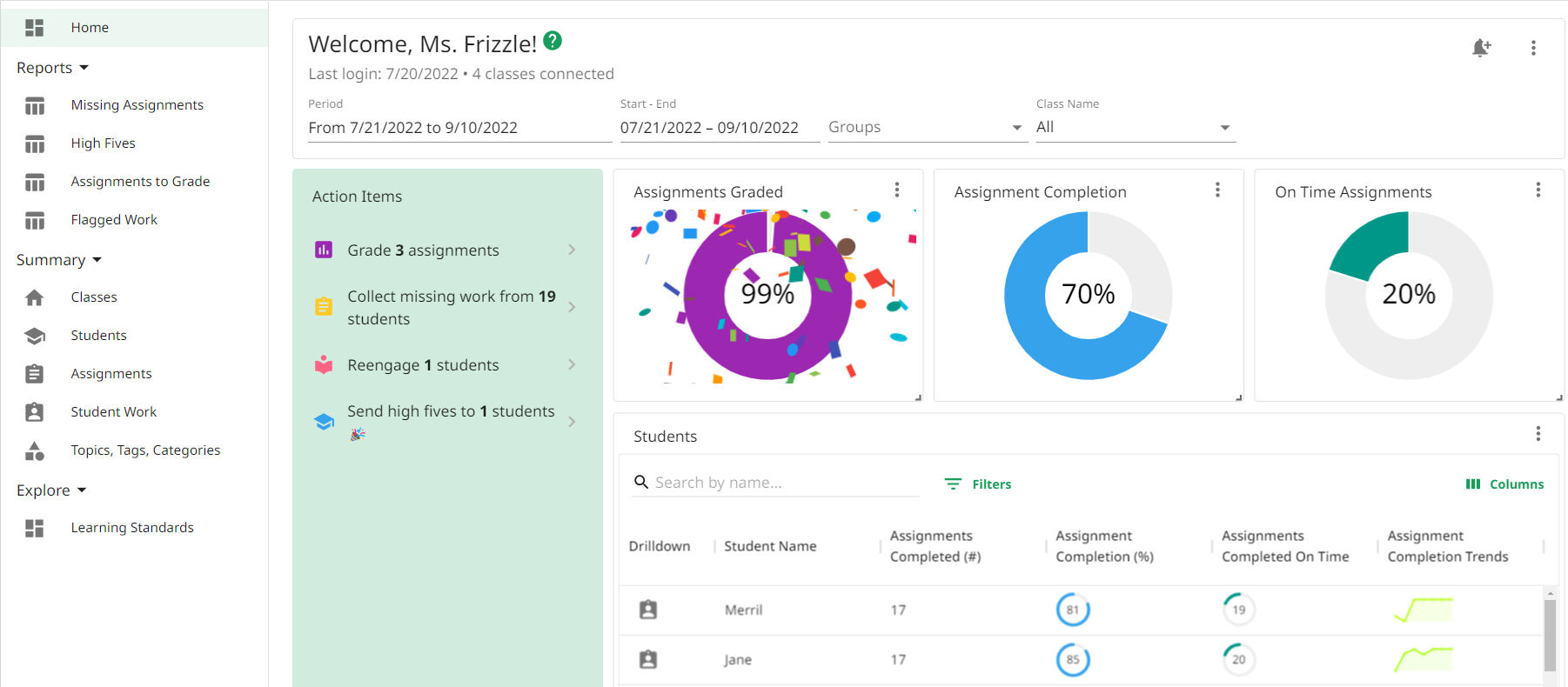 Get rich views of LMS data on student assignments, engagement, and learning progression across your district.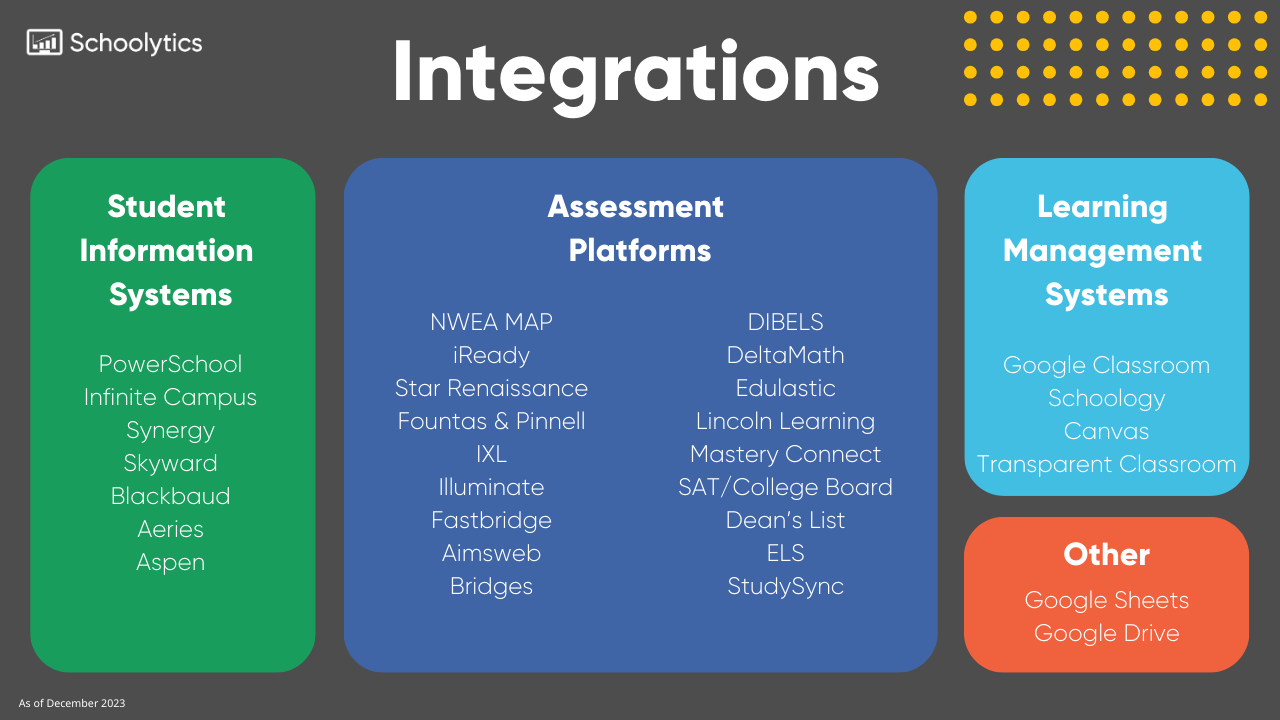 Commitment to customization: We build with you
If your district needs data from a platform that we don't connect with yet, we'll build it. New integrations take 4-6 weeks to build from scratch. Schoolytics also creates unique dashboards, views, and metrics for every customer.
Operationalize your data by delivering pertinent, timely information to the right stakeholder at the right time.
We will develop your own dashboards that fit your unique district needs.
Our platform can intelligently inform teachers of risks and patterns in their classroom, or notify students of upcoming or incompleted work.
Don't worry, we still love a good dashboard. Schoolytics offers out-of-the-box as well as customizable, interactive reports to explore data.