Share your data story with your community
School districts have a responsibility to engage with their communities.
Transparency
and
accountability
are fundamental pillars for fostering trust and collaboration with the public, and
public dashboards
are a powerful tool for promoting these values and communicating with stakeholders. Publishing public data allows stakeholders, especially families, to understand how students are faring. External-facing dashboards contribute positively to and reflect a district's data culture as well.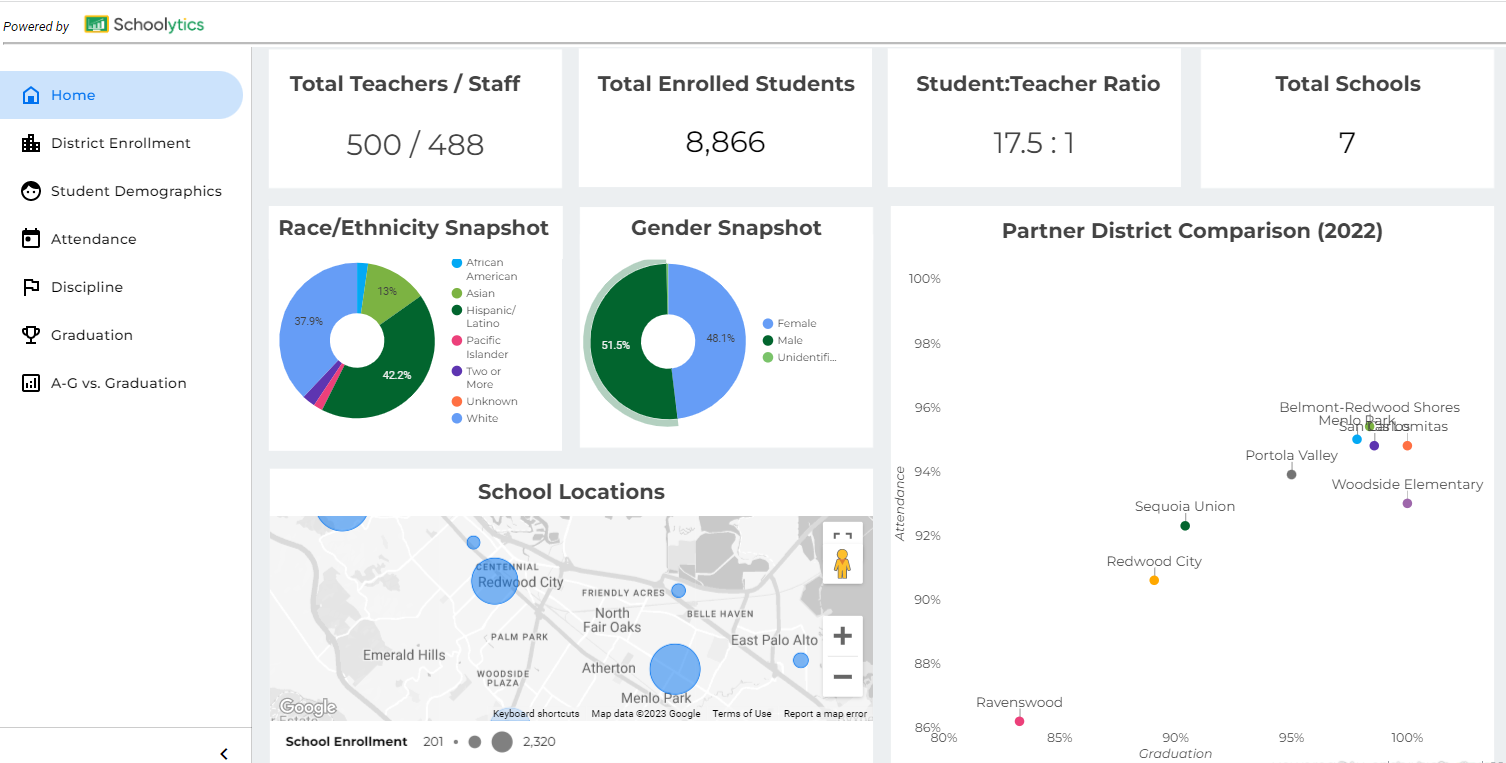 Painless public dashboards
Because Schoolytics plugs into all your data sources, it's quick and easy to pull in attendance, demographic, assessment, and graduation data. Don't spend extra money on consultants or another vendor, just to host public dashboards on your site.
Schoolytics seamlessly integrates data from multiple sources, eliminating the need for manual data transfers or complex integration processes. This ensures accurate and up-to-date information for the dashboards.
With Schoolytics, school districts can create customized internal and external dashboards that align with their specific goals and metrics. The platform provides a range of visualization options, enabling districts to present data in a meaningful and engaging manner.
Schoolytics takes over the creation and maintenance of your public dashboards, freeing up valuable team time to focus on students and teachers.
Schoolytics prioritizes data privacy and security, adhering to industry standards and regulations. The platform employs robust encryption and access controls to protect sensitive student information.
Key metrics
Here are some ideas of different data sources to include in your public dashboards:
Enrollment Summary
Academic Achievement
Student Attendance
Student Engagement
Equity
Financial Transparency
School Safety & Discipline
Parent & Community Engagement
Progress on Strategic Goals
Comparable Districts Analysis