The Importance of Teacher Input in EdTech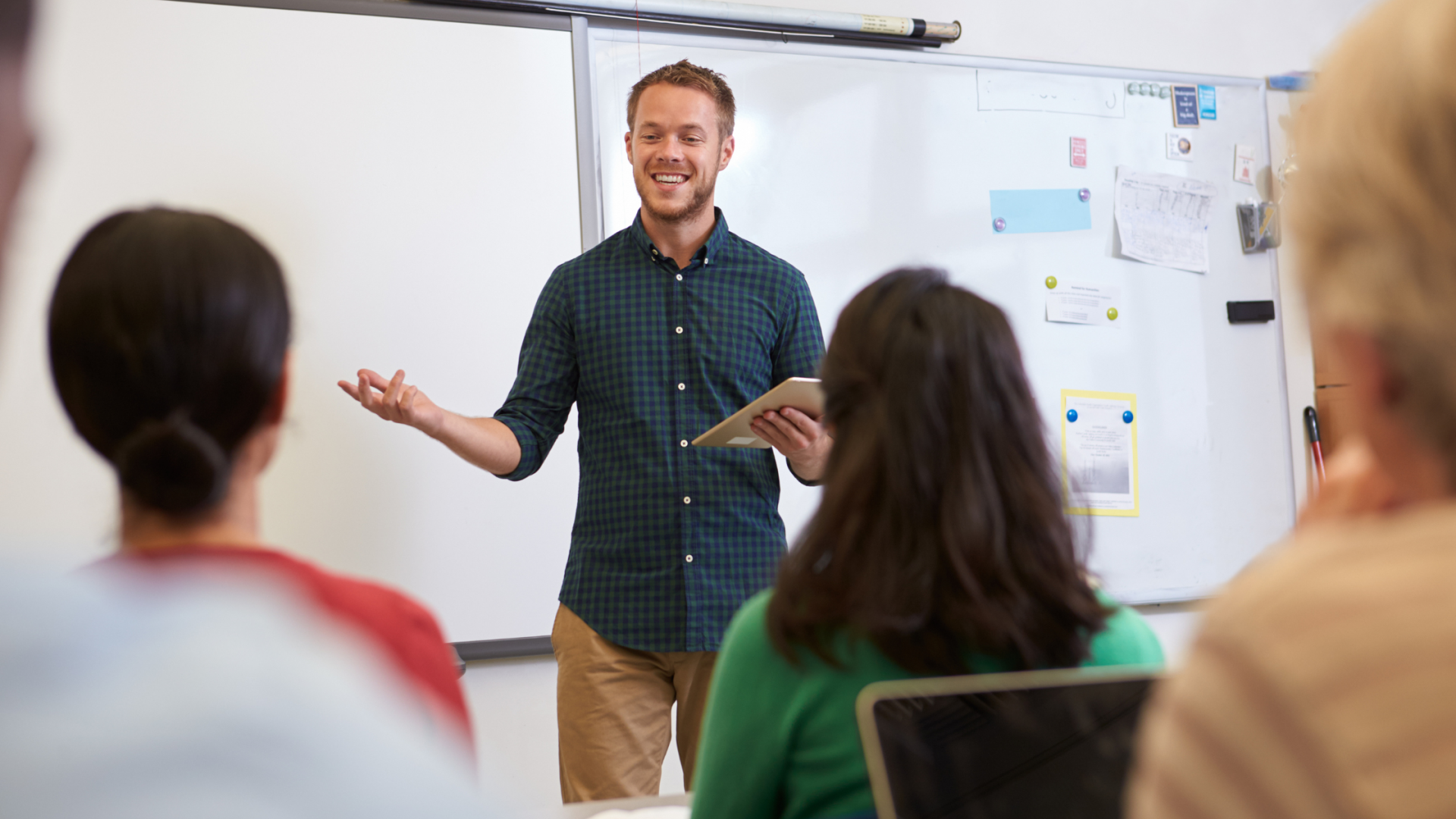 I was channel surfing the other day looking for my next binge-watching opportunity and I stumbled upon Abbott Elementary. Within the first 10 minutes of the pilot episode, I found myself laughing and connecting with a lot of what was happening—many scenarios had occurred either in my classroom or a colleague's at some point. It was very obvious that this show had significant teacher input, which is probably why I loved it!
So this had me curious: if the Abbott Elementary show producers knew that teacher input was vital, how many EdTech companies are actively seeking teacher input?
According to teachers, not enough.
Any classroom teacher—current or former alike—can easily spot whether educators had input in the products available to educators today. With the increased number of EdTech platforms available, it's becoming obvious which ones were built with significant teacher input—and which weren't.
The role of teacher input in software development
There's no doubt that software developers can create phenomenal solutions for modern classrooms. But there is often a disconnect between developer assumptions and educators' real experiences. This lack of teacher input can keep an EdTech solution from reaching its full potential.
When EdTech tools don't appropriately align with a classroom's needs, the teacher may struggle to maximize learning. Developers' lack of classroom experience may be the culprit. Technologies that forego teacher input may appear to be forward-thinking but ultimately be a mismatch for teachers' needs. Instead, EdTech developers should seek teacher input to ensure proposed EdTech tools best meet educators' needs.
How can we increase teacher input in EdTech adoption?
When implementing new EdTech tools into the classroom, these are some key teacher in put considerations to keep in mind.
1. What resources need to be allocated?
In 2020, school districts adopted many various technologies through free trials to aid the transition into virtual classrooms. This emergency response connected great programs to teachers and students globally and helped in a time of uncertainty. Once these trial periods concluded however, schools had to make a decision: were they going to devote resources for a paid subscription, or abandon the tools?
To answer this question, many wanted to see which learning apps best engaged their students. After all, schools need to have some way of knowing which technologies and tools are most worth an investment.
Administrators need usage data and teacher input to determine which applications are most impactful. They should also prioritize solutions based on efficiency, like ones that can save significant time or consolidate multiple needs in a single program.
Additionally, EdTech companies must keep in mind that schools will always be restricted by budgets. So when developing or new tools or improving existing one, they need to consider what's already being used in classrooms and how their products are both affordable and efficient.
2. What will good implementation require?
The best EdTech implementations have a few things in common. First, these tools are intuitive for teachers and students and built for classroom usage—often with significant teacher input. These tools are also connected or connectable to the other tools teachers and students are already using to help promote swift adoption. Finally, these tools are approachable for teachers that are tech-hesitant and tech-confident alike without a huge learning curve, and encourage collaboration and knowledge-sharing between teachers.
Unfortunately, I have also seen some amazing EdTech tools and solutions that were hindered by overly complex implementations. This is often because the tools weren't designed with enough teacher input. Most teachers do not think like engineers or programmers, and schools often don't have the ability to allocate a full day to professional development on one specific tool.
To make adoption simple and effective, developers need to understand that educators cannot devote extra time to learn new software and interfaces. EdTech companies should seek more teacher input in order to provide true out-of-the-box solutions.
3. What alignment to learning standards do we need?
While there will always the occasional "fun" lesson, most teacher must incorporate multiple learning standards into every lesson. It is crucial for EdTech companies to ensure alignment with these myriad standards through all stages of development. This requires collaboration with the administrators and teachers who know these standards inside and out. This also requires an understanding that there will not always be a one-size-fits-all option.
EdTech and Teacher Input: A Winning Combination
School districts are always implementing various new technologies into classrooms, and it's likely this trend will only increase in the years to come. Because of limited time and resources, these programs must be simple to use and easy to implement through brief, yet comprehensive, training. If a solution is too complex in its rollout, it will not be the right fit for teachers and students.
Additionally, solutions must be affordable. Budgets are always strained, and many schools and districts must reallocate funds to implement new, often unproven technology. Once these tools are implemented, they must be analyzed to ensure they are achieving positive student outcomes. Clear intentions before implementation and clear success metrics for classroom rollout will help determine which tools stay and which tools must go. Through the entire process, teacher input and feedback is crucial.
The best way to support educators is to ask for and value their input. If teachers don't feel invested in the rollout of a new tool, its potential will be limited. Every EdTech company should cultivate the developer-educator relationship by increasing collaborative efforts to identify and meet students' specific critical needs.