5 Biggest Back To School Time Wasters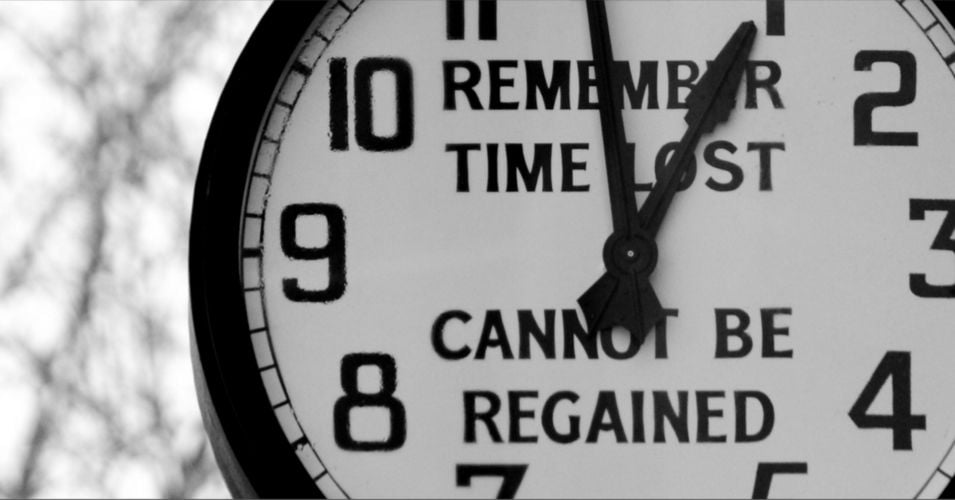 Back to school can be an exciting time–a fresh start to a new school year and an opportunity to try out all of your new ideas. However, before you can start the year back with students you first have to get through preparing for those first few days. The time before school starts is limited, and often taken up by required meetings and activities. Avoid these back to school time wasters to make the most of your time.
1. Meeting in Person
Getting everyone together at the same time can be challenging, though much planning and meeting can be done asynchronously. Using collaborative tools such as Google Workspace Apps can allow you to be very productive and accomplish meeting objectives in a fraction of the time, and not necessarily at the same time.
Use a Google Doc™ to structure the goal of the meeting. Try using the shortcut @table in the document to generate a table to assign responsibilities or comments from each member of the asynchronous meeting.
Create a column for team member name, task or input, and status. In the status column, use the @ symbol to insert @dropdown and choose from "Project status" premade drop down options or create your own. This will help everyone stay focused while cutting your meeting times down drastically.
2. Reusing Assignments
There is a balance between redoing all of your assignments from scratch and simply just reusing everything you did the previous years. One of the best things about the teaching profession, besides the students, is a fresh start every year–an opportunity to do better each year and to learn from your past mistakes. While I like to say that I never teach the same lesson twice, I also don't throw the baby out with the bathwater.
For Google Classroom users, reusing assignments one at a time can be challenging. It is tempting to copy an entire class from the previous year, however this makes copies of all of the attachments and can make a large mess of your Google Drive. Copying classes also results in confusion about which documents to update, resulting in wasted time tracking down which version is the correct version.
Instead of copying a whole class, try using Schoolytics to reuse and modify your past assignments—it's free for teachers and saves significant time. What makes the Schoolytics Library a better option for reusing past Google Classroom assignments is the ability to search for assignments across classes. After logging into your Schoolytics account, select "Library" at the top and select "Assignment History." Use the Search box to look for keywords in your last-year assignments. Easily edit the assignment right here to make any adjustments you need to make for this school year. Then, use the Share to Classroom option to post to your class.
Organize your assignments with the "Save to Workspace" button. This allows you to create a structure that makes sense to you for saving and sharing assignments—even with other teachers.
3. Recreating the Wheel
You can spend a lot of time trying to do everything yourself, especially if you're teaching a new grade level or prep this year. But guess what: that grade level or prep is most likely not unique to you. Other teachers at your school and other schools have taught this before and have great lessons that you can use. If someone else has already done the work, why recreate the wheel? Find a group of teachers who are teaching the same subject/grade level to form your Professional Learning Network (PLN) and agree to divide and conquer. And hint: your PLN does not have to be limited to the teachers at your school.
Collaborating with teachers of the same grade/subject can significantly save time, especially at the beginning of the year. Your free Schoolytics account allows you to share Google Classroom units and assignments with any other teacher—even if they're not using Schoolytics yet. Navigate to your Content Library in Schoolytics, create a course and share the course with any email address. Organize assignments into units. Automatically, anyone shared on the course will have access to all the assignments within it. PLN members can simply select the Share to Classroom button on shared assignments to push to their own class.
4. Failing to Plan for Progress Reporting
The last thing on your mind when setting up your classroom for a new school year is probably report cards. I used to spend hours each time progress reports were due—scrambling at the last minute to grade piles of assignments that I allowed to build up, trying to track down evidence to allow me to accurately report student learning. Setting up your classroom and assignments in advance with an eye towards easy reporting can help save you significant amounts of time later in the year.
Add hashtags to your assignment descriptions in Google Classroom. Consider any way that you may want to report information back to students, guardians, and school team members (check out my recent post about using hashtags for tracking critical thinking with DOK hashtags). Schoolytics allows you to quickly and easily know how each student, group, or class is performing on lessons filtered by hashtag. This makes parent meetings, report cards, and collaborating with counselors a snap! You have the information you need quickly. This results in shorter meeting times as well as better support for students.
By sharing assignments through Google Classroom with your PLN you can also be consistent across teachers with what hashtags you include in the descriptions. This provides your PLN better data to differentiate, change course in instruction when needed, and to know what is and isn't working.
Schoolytics also helps me with keeping on top of student work submissions. This helps me to avoid the pitfall of falling behind on grading. Daily checking the dashboard in Schoolytics for assignments submitted not only feels satisfying to tackle, but keeps me on top of the workload more efficiently.
5. Adopting Too Many EdTech Tools
I get it, there are so many great learning apps out there, and you want to try all of them. But bringing in too many EdTech tools, especially in the first few weeks of school, can be overwhelming for you and students. It takes time for your students to learn a new tool, before you can learn with that new tool. Instead of spending hours learning new buttons to push and pages to navigate, consider how to get the most out of your core selection of impactful EdTech tools.
Select the top 3 EdTech tools that you want to focus on learning or mastering this year. For each, focus on how it helps you to improve feedback, collaboration, creativity, and/or critical thinking. Oftentimes, the tools you used a little bit last year are still great—they may just require some reflection on how you used them and how you will use them to enhance your pedagogy.
Another time-saving consideration when choosing your core EdTech tools is how students sign in. I prefer to choose tools that have Single-Sign On option with students' Google Account or their Clever logins. Trying to track student accounts and passwords is definitely a time waster that I am ready to ditch.
Try tagging your assignments with the EdTech tools you are having students use—like #nearpod, #newsela, or #flipgrid—to see more details in Schoolytics about how your students engage with these tools within your assignments over time; you can find that report in your Assignment Tags table in the left nav. That way, you can make an informed decision about which learning tools are keepers—the ones that engage your students at high levels—and which ones might be worth abandoning.
Your Back to School Time is Precious: Guard It!
Whenever and however we can, we need to guard our time during the hectic first few weeks of school. The profession of teaching can start to wear some people out when we feel that our time is being wasted or that we are spending too much time on certain tasks when we feel there has to be a better way. While we can not always control the value of the PD sessions and in-service meetings offered before students arrive, we can use the time we do have to prepare more wisely. Schoolytics can help you to save time throughout this upcoming school year—follow @Schoolytics on Twitter for more time-saving tips, and join the Schoolytics Teachers Facebook Group to learn best practices from me and the community of users.
About the Author
Alice Keeler is a teacher, Google Certified Innovator, the co-author of the book "Stepping Up to Google Classroom," and developer for Schoolytics. Learn more about Alice and time saving tips at alicekeeler.com