Data-Driven Leadership in Schools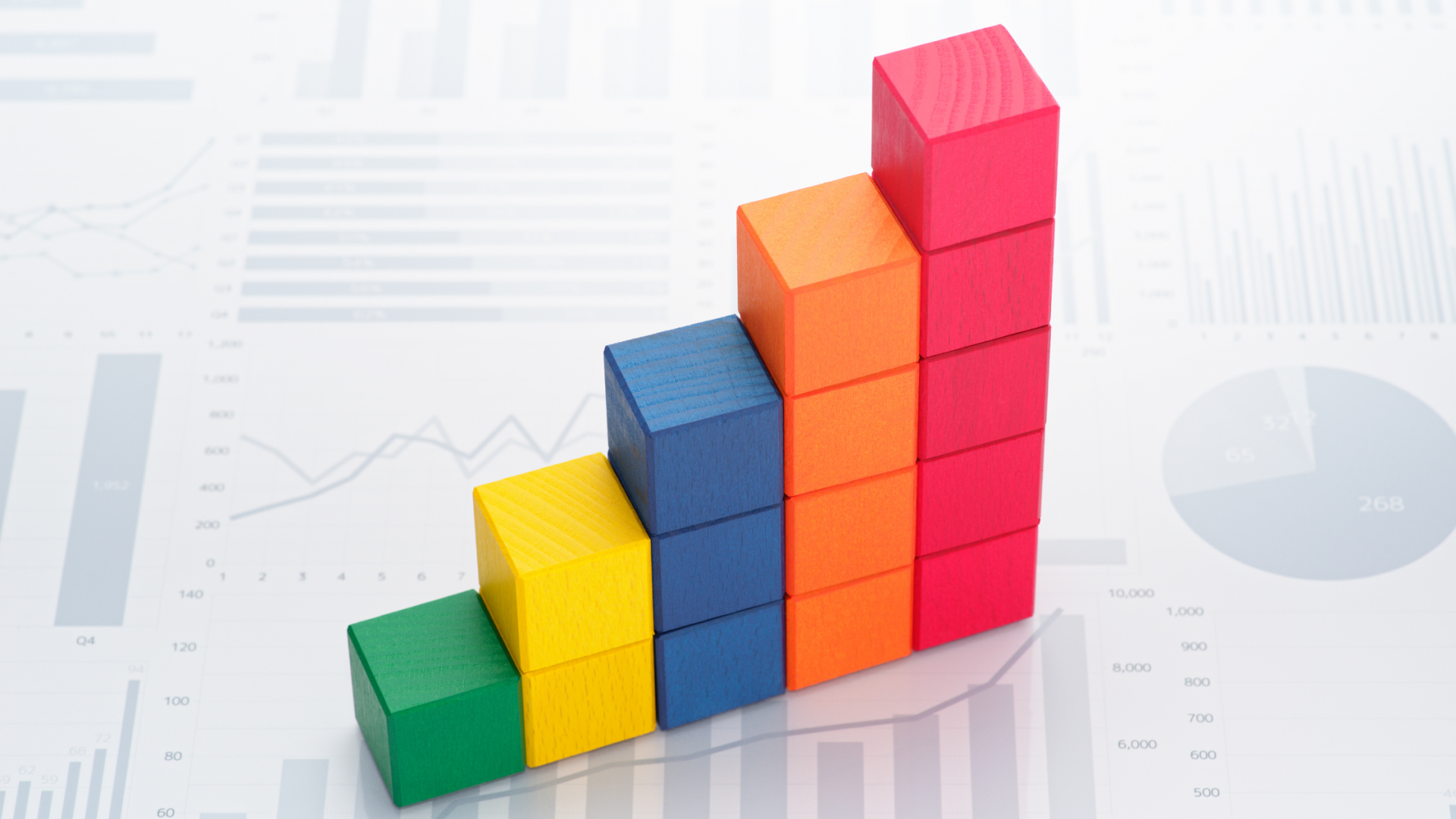 Educators and school leaders have long been collecting and using data to inform their instructional decisions. From tracking assignments and test scores in a grade book to evaluating student performance through standardized testing, educators have applied these metrics to improve learning outcomes for countless school systems.
Over the past two decades, the rapid evolution in educational technology has only advanced these efforts, providing teachers and administrators with vast amounts of detailed data regarding student learning needs, skills and academic progress. However, not every school district has the tools or culture in place to effectively use this information.
If district leaders want to be at the forefront of supporting student success, they not only need to have a firm grasp of data analytics methodology but also the tools and faculty support necessary to implement a data-driven strategy. Let's take a closer look at how data impacts decision-making, how it's used in schools, and how you can implement tools and practices to foster a culture of data-driven leadership in your district.
What is Data-Driven Decision-Making?
Data-driven decision-making represents a paradigm shift away from traditional educational leadership practices and toward new, more effective teaching methods. By gathering and analyzing student learning data on both a micro (day-to-day) and macro (year-over-year) scale, school leaders can produce a comprehensive view of progress, pitfalls and performance—all broken down into specific demographics. The insights gained from this visibility then empower leaders and teachers to make informed decisions on instruction and interventions to boost overall learning outcomes.
Let's examine a hypothetical scenario:
After reviewing a class-wide summative assessment, a middle school science teacher may discover an understanding gap between their current students and past classes. This year, students struggled to comprehend Newton's Second Law of Motion—one of the core concepts on their quarterly test. Upon further examination of instructional materials, the teacher posits that a recent change in their curriculum's standardized lesson materials may be the culprit. As a result, the science department can reassess and pivot lessons to ensure students are meeting learning goals.
This is just one example of how data-driven decision-making can promote positive learning outcomes. But how can you leverage data to enhance educational leadership?
Using Data to Drive Leadership in Your School District
When used correctly, data can be an immensely helpful tool for any school district, providing actionable insights into teacher and student progress for educational leaders. However, inadequate management of student data can quickly muddy the waters, leading to unmanageable workloads and murky views of lesson efficacy. This subpar data management makes it difficult to make sound instructional decisions that have positive impacts on teaching and learning.
To avoid sinking into a sea of data without a lifejacket, it's important to outline a process of continual data utilization with all your institutional applications, including your learning management system (LMS). Here are five steps you can take (and repeat) to drive school leadership with data:
Step 1. Set Student Learning Goals
The cycle of data-driven leadership starts with determining your student learning strategy and setting appropriate goals. You'll want to review your current progress data to identify any emerging issues and evaluate current school improvement initiatives. With this current-state understanding of the achievement landscape, you can set specific goals that address student needs—individually and at large.
While many of these objectives will pertain to student academic achievement, you can also develop goals for anything that is both measurable and important to the school community—student behavior, attendance, family engagement, and technology usage are just a few examples of potential data-informed goals.
Step 2. Deliver Instruction and Administer Assessments
After setting goals, the next step is to have teachers administer lessons, interventions and class assessments with data collection and analysis in mind. If instructional methods were modified as a result of data-driven decisions, this stage will help you determine how these changes impact learning outcomes. On a granular level, these assessments will also help educators identify an individual student's needs and evaluate the efficacy of any interventions in place.
Step 3. Collect Student Achievement Data
During the collection phase, educators aggregate various forms of student assessment data—such as homework completion, attendance, graded assignments and test results—for analysis. This should provide you with all of the data points you need for district reports and analysis; however, the volume can be intimidating to tackle. That's why it's important to prioritize what's needed to achieve your established district goals.
This aggregated data should also be sortable and filterable to accurately determine progress toward your stated goals. For instance, if your district goal is to improve ELA skill proficiency among your English language learners specifically, you'll need to gather data from across your SIS and LMS, ideally in a platform with the filtering and reporting functionality to either include all students, or select only the relevant ELL students. This will enable you to create targeted inquiries into the progress of specific student subgroups.
Step 4. Analyze and Share Data
With aggregated student assessment data in hand, district leaders can finally begin the analyzing process to assess the impact of instructional changes and identify any anomalies. Data analysis is a crucial step as it can help illuminate the strengths and improvement opportunities of your school's programs, initiatives and instruction.
After analyzing the data, sharing the findings with your staff is critical. Through purposeful discussions, administrators and educators can assess progress toward district goals and determine the best strategies for continued improvement—and they'll have the data they need to support their decisions. This collaboration is vital for creating a supportive school culture of data-driven leadership.
Step 5. Use Insights to Inform Action
The final step, before the cycle repeats, is using the insights you've gained during data analysis and discussion to make informed decisions around improvement initiatives. As a school administrator, that often means working with principals, teachers and other school staff to design and implement effective strategies that improve student learning outcomes.
But the insights and action don't stop at the classroom. School districts also use data-driven decision-making to:
Allocate money and staff for school programs.
Establish grading systems.
Promote professional development programs.
Inform parents and stakeholders about school performance.
Using data to drive decisions and leadership in your schools can not only enhance student learning outcomes, but also promote broader school improvement through richer professional development opportunities.
Promoting a Data-Driven Culture in Your School
We've talked a bit about promoting a school culture of data use, but what exactly does this mean?
In a data-driven culture, teachers and educational administration demonstrate a willingness and ability to utilize learning, behavior and engagement metrics in a way that:
Reveals patterns about student learning.
Promotes professional development.
Improves instruction.
Empowers student success.
However, developing this data-driven culture isn't as simple as implementing a new student data system and calling it a day. You need to actively encourage and educate staff to properly use both the software tools and the data itself. While this might sound like a daunting task at first, there are three ways you can make implementation a breeze.
Gaining Faculty Buy-In
While teaching without sufficient insight is like navigating without a map, educators may still be apprehensive about adapting their teaching methods to the evolving world of data-driven instruction. By guiding your faculty through the process of collection, assessment and analysis, you can demonstrate the significance and benefits of using data tools in the classroom. That way, teachers not only learn how to use the system, but also why it matters.
Teaching Teachers Data Analysis
During the buy-in process, showing teachers how to use your data management system to perform analysis is essential. This might take the form of a workshop during which faculty learn how to access data, create a report and analyze it for patterns and progress. You can also gather feedback during this phase to determine how your staff feels about the new tools and process.
Making Your Data Meaningful
One of the most important things you can do to promote a culture of data-driven leadership is to make your data meaningful. Rather than creating hypothetical scenarios with made-up information, demonstrate real-world situations with historical records. Have teachers review assessment scores from previous years and discuss how you can use this data to improve current instruction.
Choosing the Right Student Data Platform
A common problem many schools face is having a large volume of student information that lives across many systems, with no way to organize, access or analyze it. To overcome this hurdle, district leaders need to choose an interoperable student data platform that can manage their data needs effectively.
Here are a few criteria you can use to determine the best student data platform for your school district:
Unification features that combine all of your disparate datasets to make complex analysis simple and accessible.
Workflow tools that simplify and streamline tasks—like bulk actions, notifications, and report generation.
Intelligent alerts to notify faculty of patterns, trends, and at-risk students in the classroom.
Data visualization capabilities that allow users to see and present complex information in an easy-to-understand way.
Schoolytics is an all-in-one student data platform designed with teachers and administrators in mind. Seamless integrations with other tools and services provide you with actionable insights into student engagement and performance. With real-time dashboards, time-saving tools and outstanding customer support from our dedicated team, your school can maximize improvement efforts while fostering a culture of data-driven instruction.
To learn more about how Schoolytics can advance your district's data-driven leadership, request a demo today.