Enable smart decision-making and better instruction
Connect your SIS, LMS, and assessment data and get all of your data in one place so that you can support students and track learning progress every day of the year. Simplify your school district's data system with an end-to-end solution that includes a managed data warehouse plus data dashboards specifically designed for the education context and customized to your unique district's needs and goals. Get everyone on your team the data they require to provide a world-class education to your students.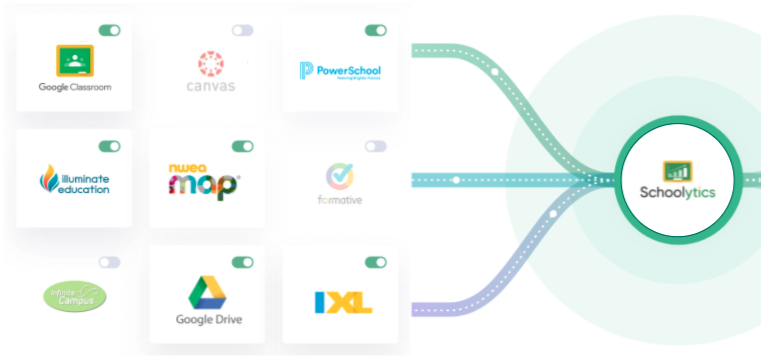 Dashboards, Simplified
Intuitive data dashboards to help you understand which students need support and where.
Multiple Roles
Role-level permissioning for administrators, teachers, parents, and students.
Customization
Extensive customization and hands-on support so that you get the views unique to your specific context.
Student Profiles
Reports on learning progress from the district level down to the individual student.
Loved by administrators, coaches, and teachers
Schoolytics gives educators in the classroom and outside of it the data they need and the right tools to use that data to save time, determine next steps, and connect deeply with students.
Schoolytics has been game-changing for us. They know exactly what we're trying to do, and they're building tools for that express purpose.
Gavin G.
CIO and Executive Director of Data and Technology
Schoolytics has been a huge boost to our teachers' efficiency while grading.
Matthew K.
IT Administrator
Schoolytics has revolutionized the way I organize my workflow! Their staff is unbelievably amazing. They are friendly, knowledgeable, and responsive.
Justin K.
Teacher
administrators
See the full picture at every level of analysis
Schoolytics brings all of your data sources together on a single platform, so school and district leaders can spend less time wrangling data and more time improving student outcomes. Get data on attendance, grades, assessment scores, and homework trends all in one place.
Explore the Sandbox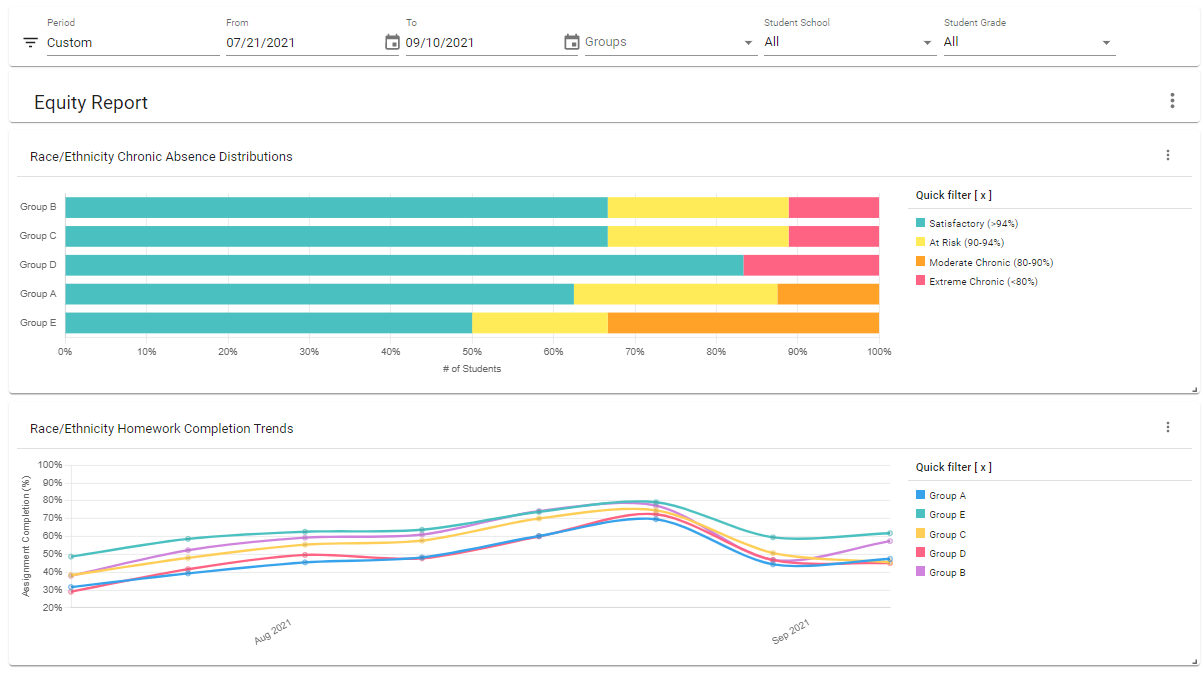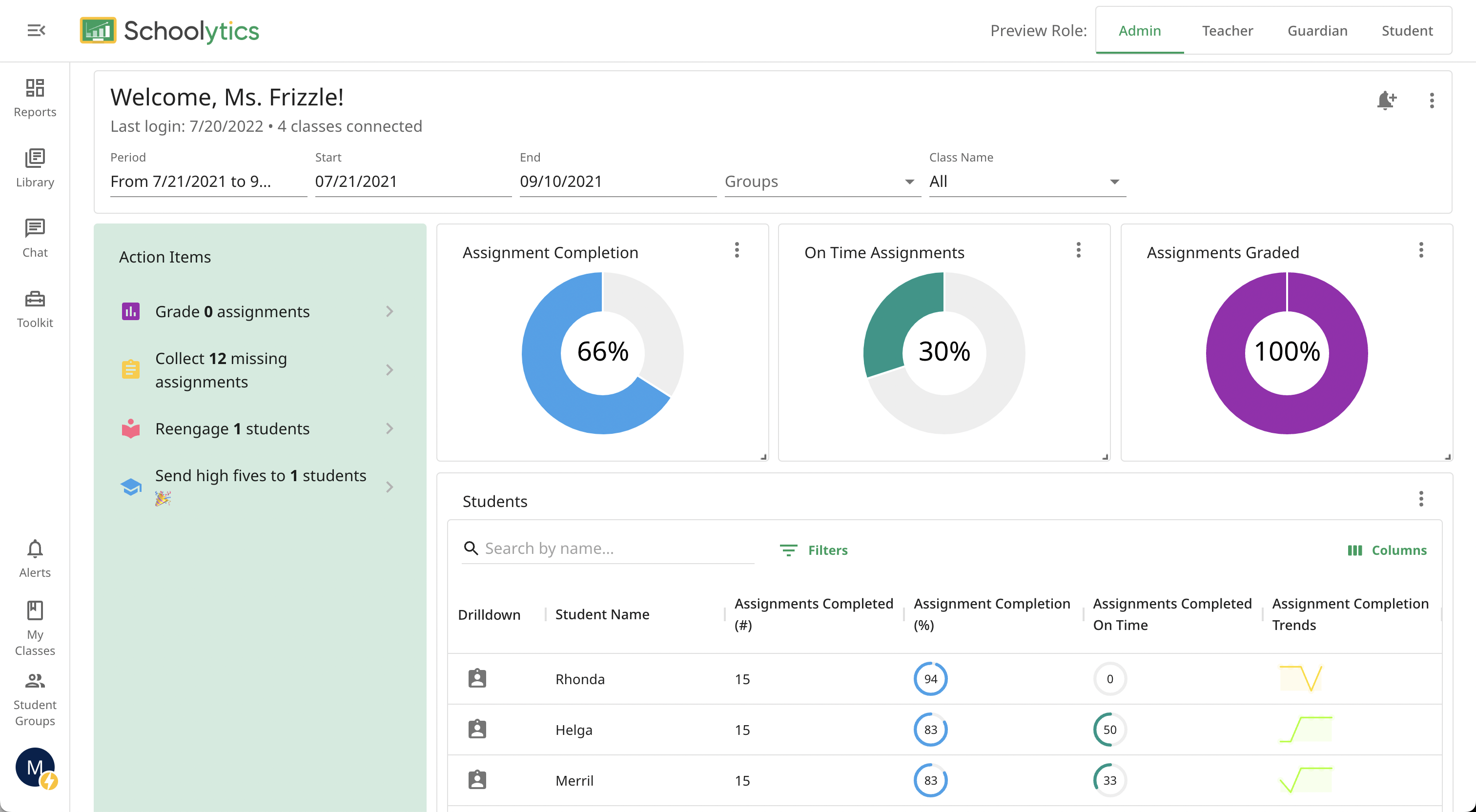 Teachers
Spend time on action, not busy work
Schoolytics gives teachers access to simplified reporting across all their classrooms and turns raw data into action-ready insights. Teachers can monitor student progress along multiple dimensions in real time.
Learn More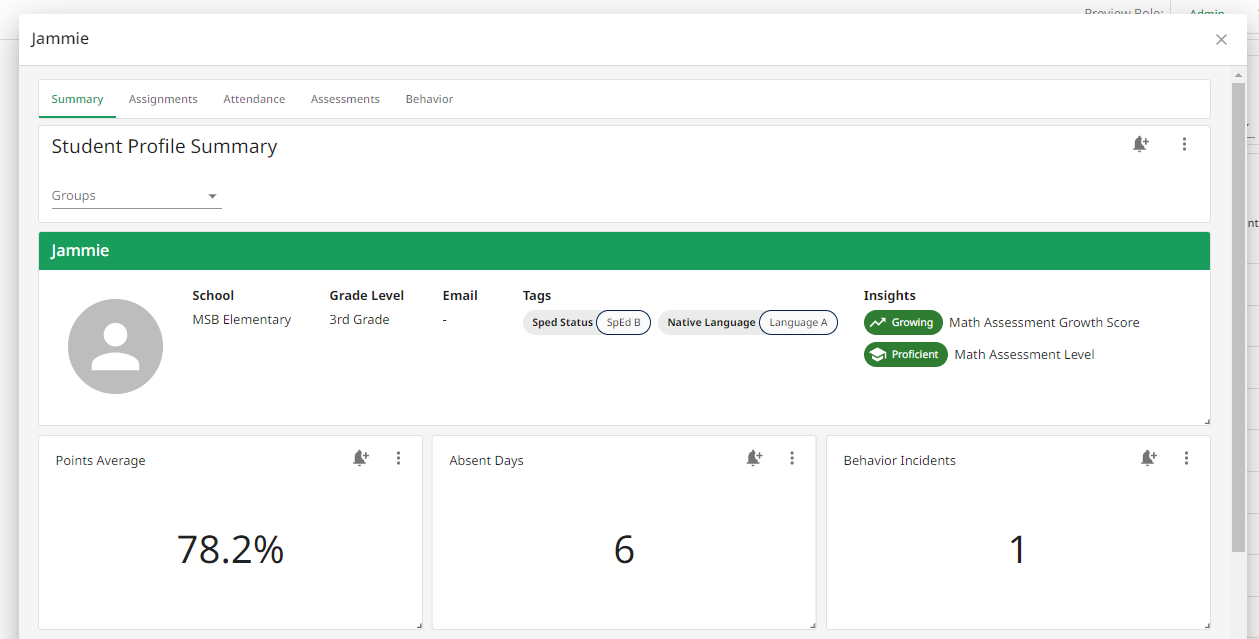 Empower your team to turn data into action
Get the most customizable data platform, purpose-built for the unique needs of educators in your district.
Talk with Our Team