Unlock the power of data to improve student outcomes
The most powerful, flexible platform for building and sharing data-dashboards to track student outcomes and monitor progress.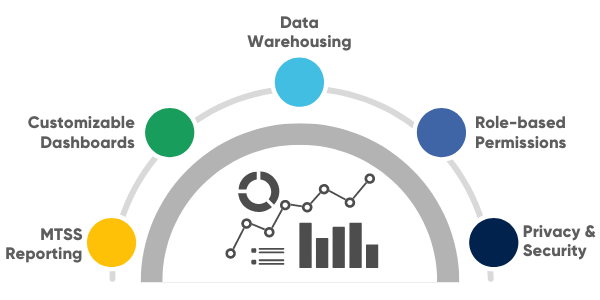 The Student Data Platform
Schoolytics is a purpose-built data platform designed to give district leaders and school staff the insights needed to track trends and monitor progress on student outcomes.
Schoolytics provides:
Customizable reporting
Dedicated support team
Unlimited user access
Flat-rate Pricing
Trusted by innovative districts
Your trusted data partners
In addition to the data platform as a service, Schoolytics is committed to providing hands-on support to help you plan and operationalize your data-strategy. Our team of data science experts are here to be your dedicated partners to help you use data to improve student outcomes.
See case studies and testimonials from our partners:
Monitor any kind of student progress and interventions on the Schoolytics platform
Student progress is multi-dimensional, and therefore, your data should be too. The flexible nature of the platform means that you can track academic progress (assessment scores, grades, homework completion, etc.) as well as things like interventions and behavior/discipline. This is the tool you need to do MTSS in a way that's sustainable and informative.
Academic Progress Tracking
Schoolytics has been game-changing for us. They know exactly what we're trying to do, and they're building tools for that express purpose. Gavin G.
Schoolytics has been a huge boost to our teachers' efficiency while grading. Matthew K.
Schoolytics has revolutionized the way I organize my workflow! Their staff is unbelievably amazing. They are friendly, knowledgeable, and responsive. Justin K.
Loved by educators
Actionable, user-friendly data
Data-dashboards must be both user friendly and actionable to provide real value. Schoolytics has been hand-crafted with educator feedback to provide a truly impactful, intuitive experience.
See the platform in action
District & School Leaders
See the full picture at every level of analysis
Schoolytics brings all of your data sources together on a single platform, so school and district leaders can spend less time wrangling data and more time improving student outcomes. Get data on attendance, grades, assessment scores, and homework trends all in one place.
Administrators leading Curriculum, Instruction, Assessment, Accountability, Student Services, and Equity use the Schoolytics platform to track student progress and achievement, and make data-driven policy decisions. They leverage the platform's unique ability to combine multi-dimensional outcomes data with interventions and student demographics.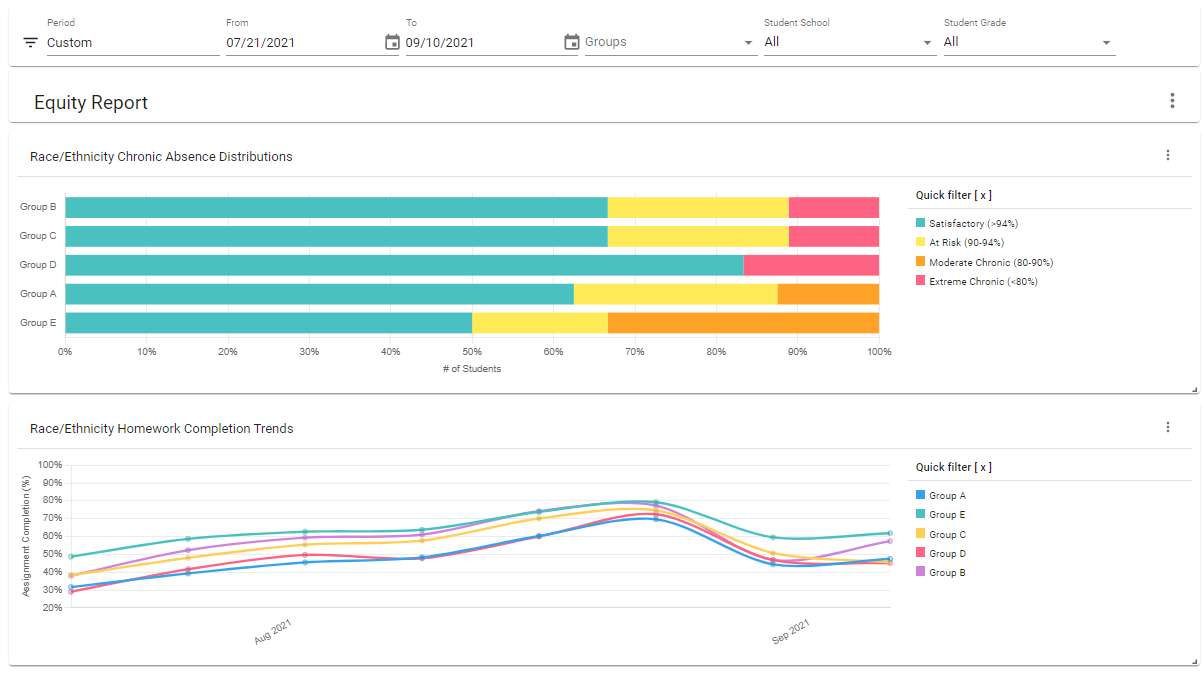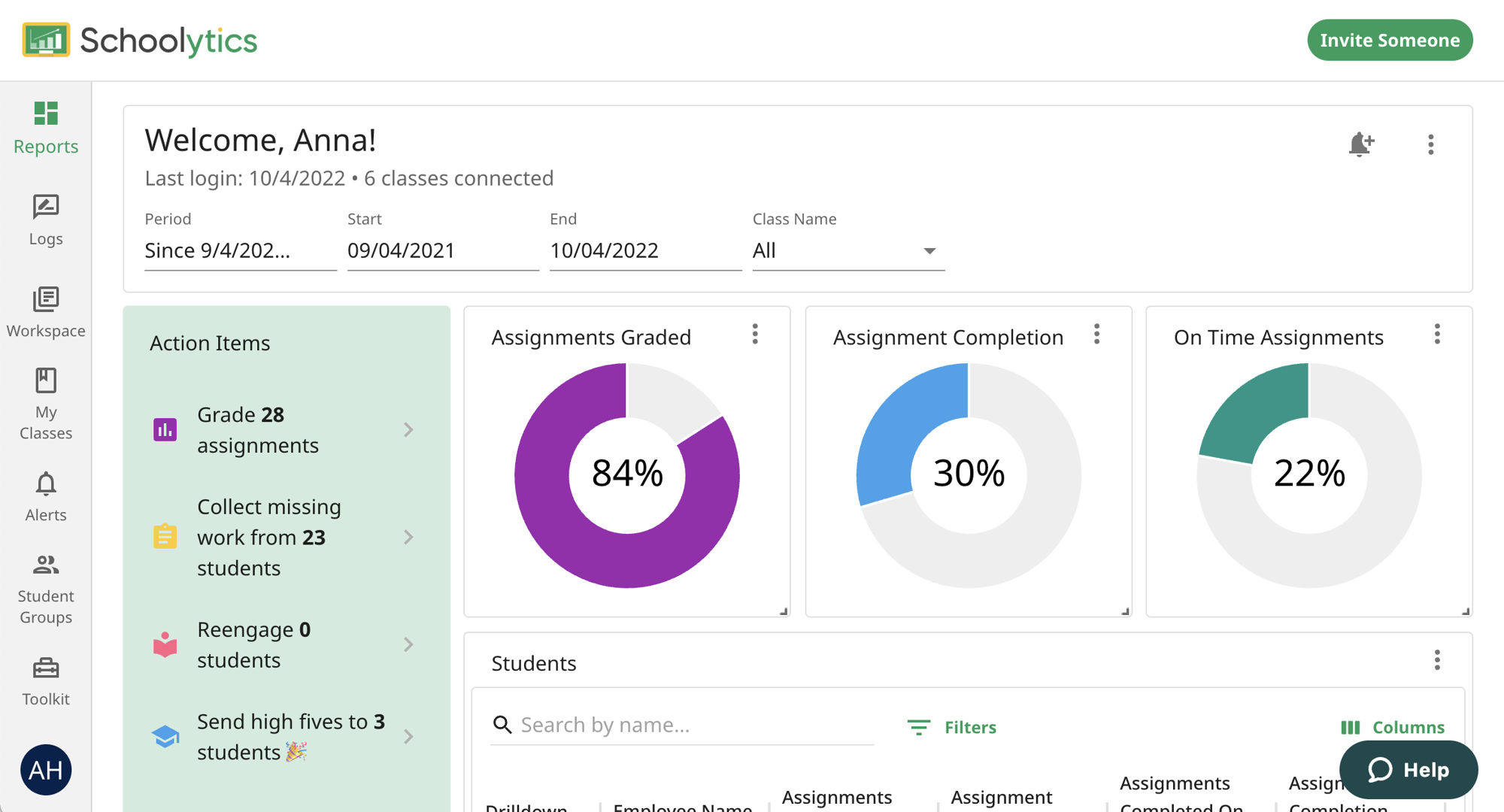 Teachers & Instructional Coaches
Use data for learning, not busy work
Schoolytics relieves the bottleneck of data at the district level, and excels at giving teachers and coaches access to simplified reporting across all their classrooms. The platform is the only solution that supports the use of data at the classroom level. Teachers can monitor student progress along multiple dimensions in real time and turn raw data into insights and actions to improve learning.
Want to take the next step in your data journey?
Empower your team to turn data into action
Get the most customizable data platform, purpose-built for the unique needs of educators in your district.