A Practical Guide For Parent-Teacher Conferences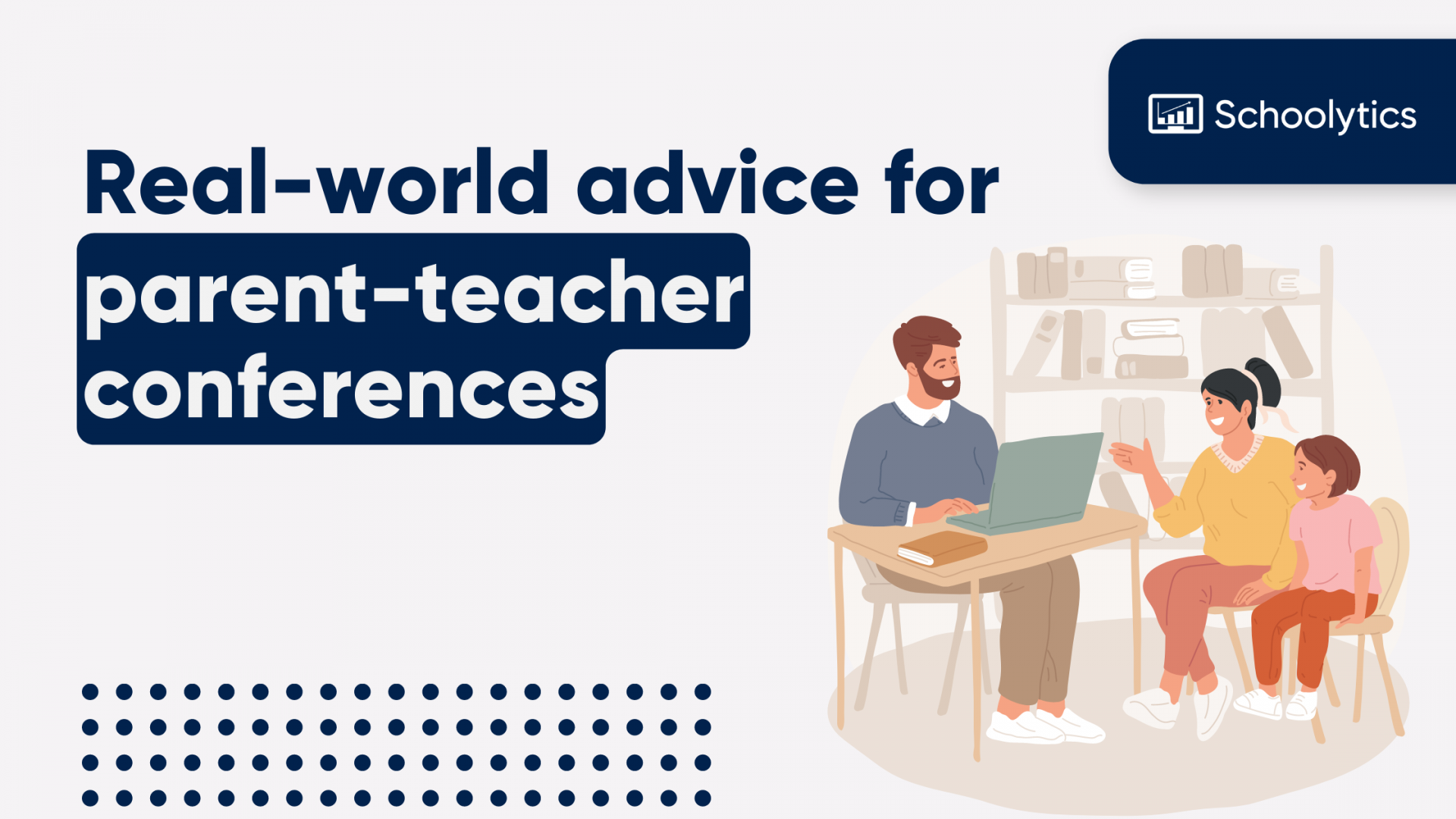 Parent-teacher conferences are a rite of passage in America's schools. It's an opportunity to build relationships in support of students and to share information with each other. It's important for guardians and teachers to use the time to get on the same page.
We've put together some tips to maximize the experience for both parents and teachers.
If you're a teacher
If you're a parent/guardian
Before the conference
- Create a folder of documents (print if possible), including:
- Work samples
- Progress report
- Assessment scores

- Reflect on each student's:
- Areas of strength
- Things to work on

- Prepare questions for guardians ahead of time

- Talk with your principal to prepare for challenging conversations

- Send out invitations and reminders to help guardians stay organized
- Check-in with your child to get feedback

Prepare questions. Here are some examples:
- What is my student doing well on?
- Where is my child struggling?
- How can I support my child's learning at home?

- Review your child's assignments and any grades earned to date

- Know your child's test scores from last year (if applicable)
During the conference
- Be curious! Ask questions

- Be open-minded

- Take notes

- Use this as an opportunity to get to know your student more deeply

- Share data

- Show work samples
- Be curious! Ask questions

- Be open-minded

- Take notes

- Advocate for your child by asking for support

- Ask about differentiation based on your child's unique needs
After the conference
- Log the conference

- Follow up with next steps

- Thank parents and guardians for their time

- Follow up over email with guardians who weren't able to make it
- Follow up on your questions
With proper planning beforehand and afterward, parent-teacher conferences can have a big impact on student success. Make sure this opportunity doesn't pass you by!