Single source of truth for all your data
Operationalize your data with our fully managed Student Data Platform.
Data Warehouse and Connectors
Unify your data
Connect disparate data sources such as your Student Information System, Learning Management Systems, Assessment platforms, and more.
LEARN MORE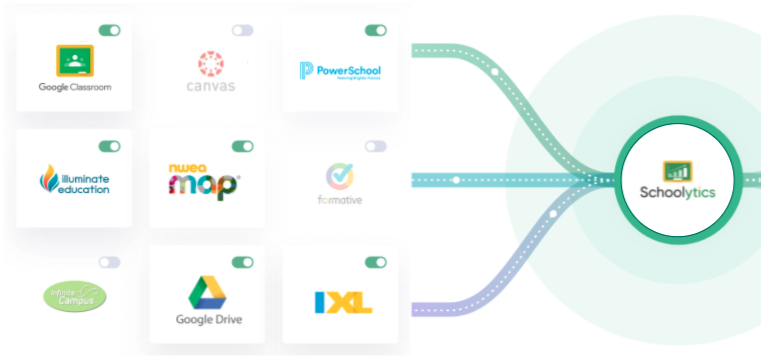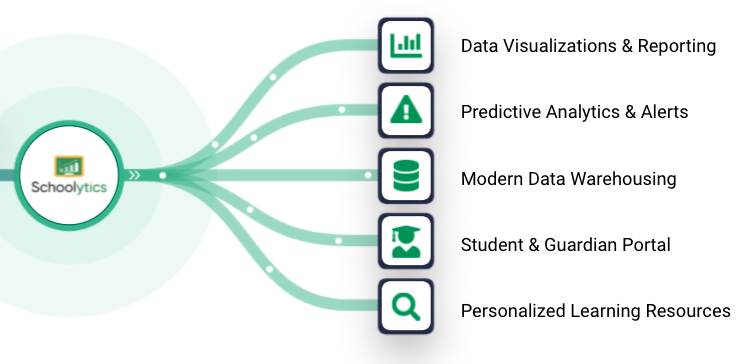 Analytics and Action
Activate your data
Go beyond just dashboards to activate your data and improve student outcomes through holistic student support.
GET STARTED
Get more bandwidth for insights and analysis with our managed platform.
Save time on tedious data plumbing so your team can focus on insights and action.
Data Connectors
Out-of-the box and custom connectors to bring data from multiple sources into a single data warehouse.
Customizability
Schools are not one size-fits all, so your data tools should not be either. Schoolytics offers rich customization of reporting and analysis tools.
Access for All
Enable organizational intelligence for your school leaders and operationalize your data with access to tools for every stakeholder in the office or the classroom.