Setting up your Classes in Schoolytics
Choose which Google Classrooms to show or hide in Schoolytics. With free teacher accounts, you can select up to 10 classes to show in Schoolytics at a time. You can change those classes at any time on the
classes page
.
How to Switch or Change Classes
First, click My Classes on the left navigation rail.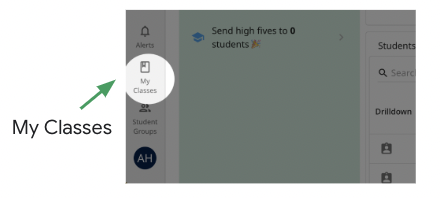 Then, select classes to connect and click Connect.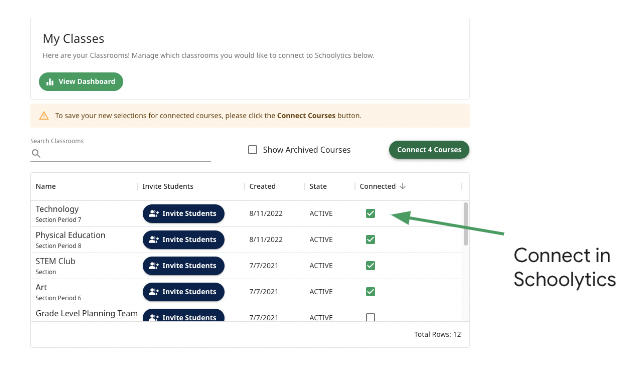 In addition to active classes, you can also connect archived classes to view previous data and re-use assignments.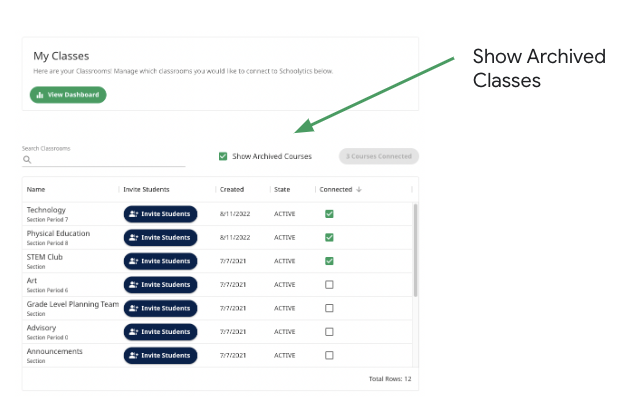 FAQs about Classes
Can I change the classes I have connected?
Yes, you can change your classes at any time.
Can I connect archived classes?
Yes, you can connect both active and archived classes in Schoolytics.
How many classes can I connect at once?
Free Teacher Accounts are limited to 10 classes at a time. Upgrade to Teacher Pro or an Organizational Account for more classes.
Need more support? Send us a message or chat with us.