Google for Education Trainers, Coaches, and Innovators
As a Google for Education partner, are proud to offer complimentary Schoolytics Teacher Pro access to all educators who obtain Google Certified Trainer, Coach, and Innovator status.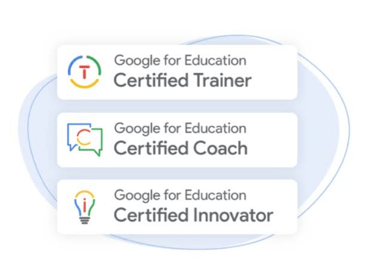 Schoolytics Teacher Pro
Schoolytics Teacher Pro is ideal for educators with more than 10 classes. Teacher Pro allows users to sync up to 100 Google Classrooms and export progress reports for students in bulk.

How to Apply for Teacher Pro Access
Contact our team to apply for complimentary Teacher Pro status as a Google Certified Trainer, Coach, or Innovator.
Google for Education Certification
For more information about becoming a Google Certified Trainer, visit the Google for Education Certification Programs page.