Save time when reposting assignments with Schoolytics
Scrolling through classes to find assignments to repost can be tedious in Google Classroom. Schoolytics makes it easier to find previous assignments and reuse them across classes. Plus, in Schoolytics, you can see the full assignment description, attachments, and add tags before reusing the assignment!
Search for assignments by keyword
With the Assignment History view, teachers can search the title and description of every Google Classroom assignment in both active and archived classes. Instead of scrolling far back into the previous post history of your class, teachers can use the Schoolytics Workspace to search, edit, and re-assign previous assignments in just a few clicks.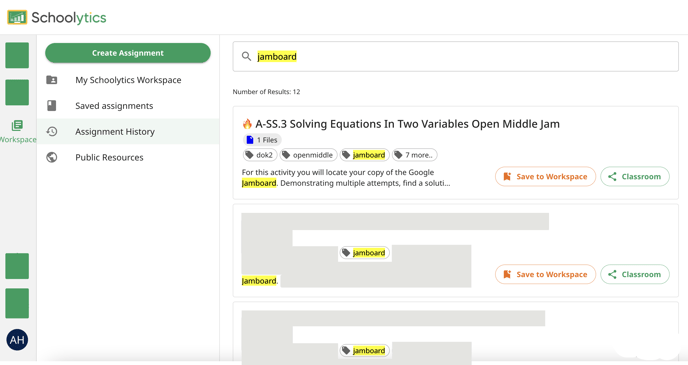 Connect archived classes to reuse older assignments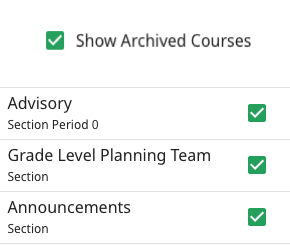 What's next after assigning work?
Once you've added assignments to Google Classroom, Schoolytics can help you track student progress on those assignments, too.
Missing Assignments Report
The Missing Assignments report shows students who have not completed work assigned to them within a date range. Use the student drill down to send a message to the student with hyperlinks to their missing assignments.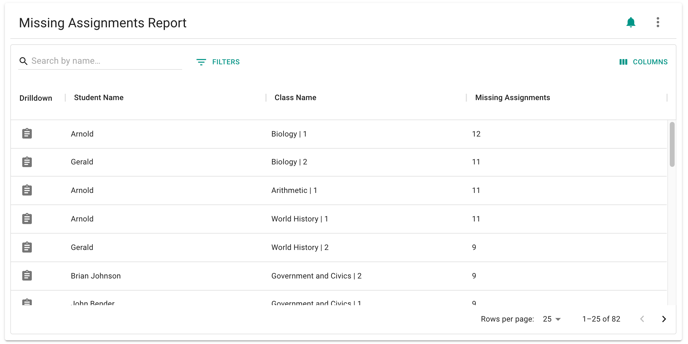 Student Work
The Student Work table shows the status of every assignment for every student. Use this table to see the most detailed information about who has submitted an assignment, what time it was submitted, the number of attachments, and more.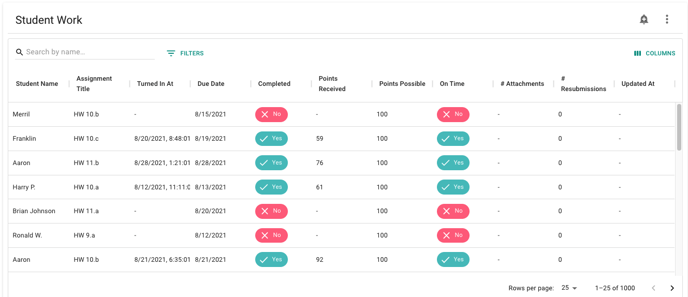 Anything else we can help with? Email support@schoolytics.com