Schoolytics enables teachers to create flexible student groups
Flexible grouping is a key instructional practice that allows teachers to deliver and monitor student work based on data. Schoolytics supports flexible grouping and data-based decisions in several ways. Teachers can:
Build student groups with students from across classes, not just within one class
Use classwork and assessment data to decide how to build student groups
Monitor student group performance over time
This article shows how to create student groups in Schoolytics and how to use this feature to support instructional planning and teaching.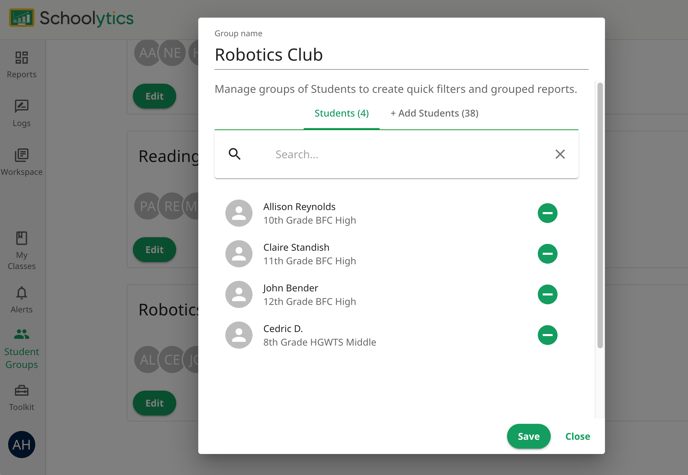 How to create a student group in Schoolytics
On the left navigation rail, click Student Groups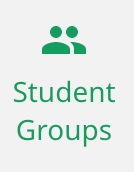 Click Create Group

Name your Group.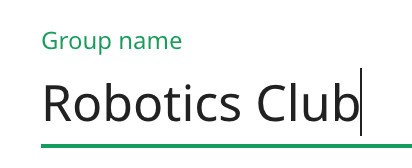 Add students to your Group.

Save your Group.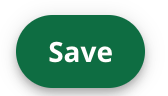 Your group is saved and visible in any Schoolytics report.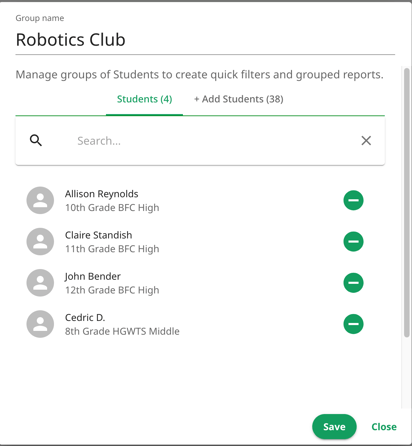 How to monitor work by student group in Schoolytics
Use the Groups filter on any page to view student work from a single group or across multiple groups.
Missing Assignments
The Missing Assignments report shows students who have not completed work assigned to them within a date range. Use the Groups filter to select a subset of students to email their missing assignments.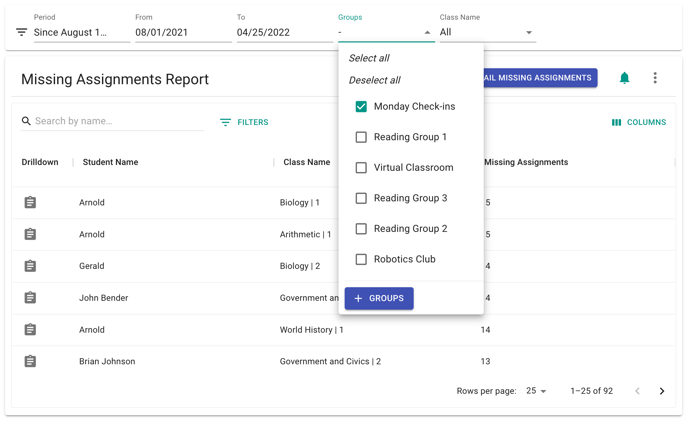 Students
The Students table shows summary information about student activity. Use the Groups filter to limit results to specific student groups.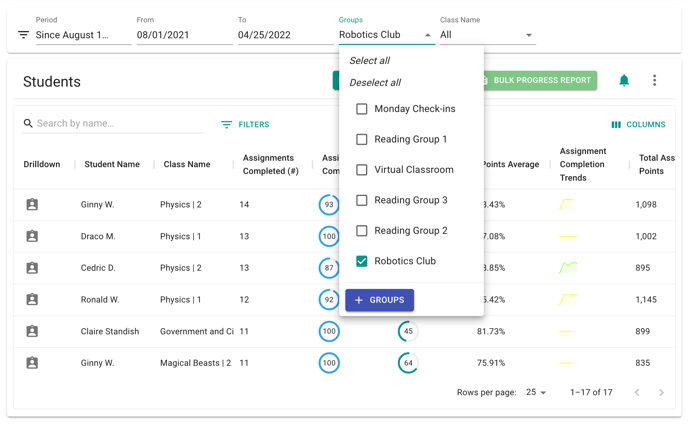 Assignments
The Assignments table shows how many students overall have completed work by each assignment. Use the Groups filter to see activity and progress by student groups.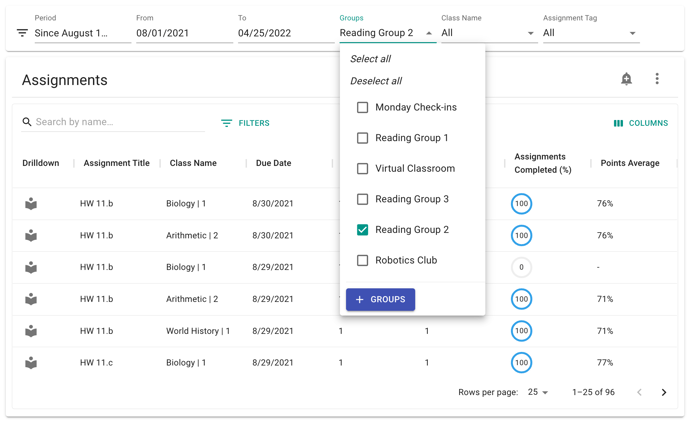 Learning Standards
The Learning Standards table shows student progress by Learning Standard. Learning Standards can be applied when creating assignments in Schoolytics. Use the Groups filter to see activity and progress by student group.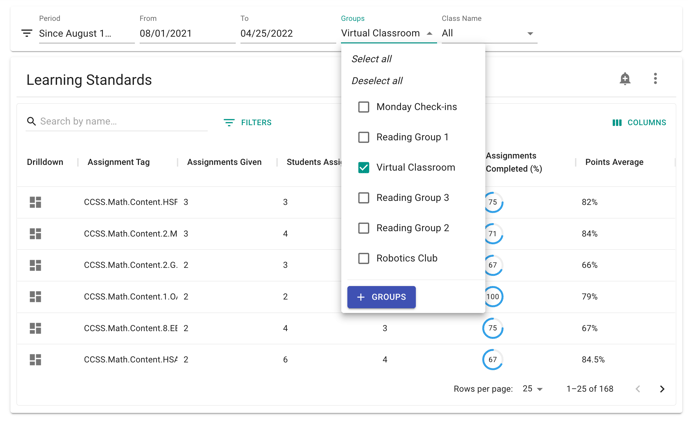 Need more support on creating and monitoring student work by group?