This article tells you how to re-send invitations to guardians who have not accepted the invitation, or lost the invitation.
In order for guardians to access their child's Google Classroom data in Schoolytics, the Guardian must first accept the Google Classroom guardian invitation.
As a Guardian, the Google Classroom invitation email that looks like this.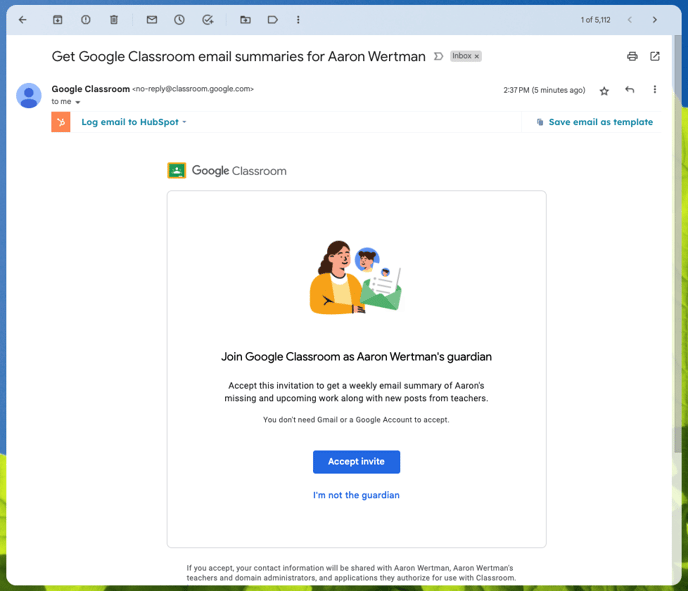 If you cannot find this email, or have not received it, your child's teacher can resend the invitation. Share the directions below with your child's teacher.
---
Directions for Teachers
To resend a guardian invite, first delete the guardian and then add the guardian again.
First, remove the Guardian in Google Classroom
Click the class People.
Next to the student's guardian's name, click More Remove guardians.
Check the boxes next to the guardians that you want to remove click Remove.
Then, add the Guardian in Google Classroom
Click the class People.
Next to a student's name, click Invite guardians.
Enter the guardian's email address.

To invite multiple guardians, insert a comma between the email addresses.

Click Invite.

Notes:
If the guardian invite says "Invited" the parent has not accepted the invitation yet.
When a guardian has lost the initial email invitation, or would like to change their email, you can follow these directions to restart the guardian invitation process.


---
If you have any questions, reach out to our support team, or search the Google Classroom Help Center.