Google Classroom + Schoolytics
1. Go to your Schoolytics Workspace.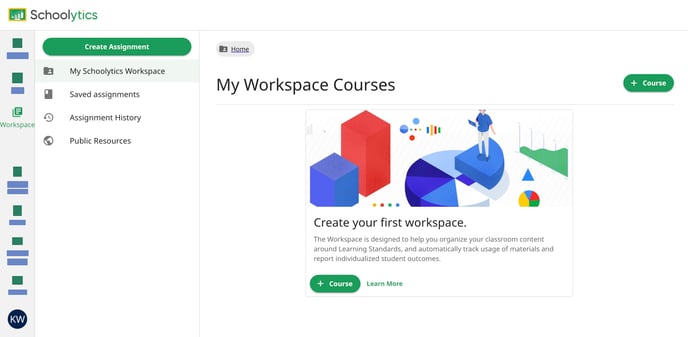 2. Click Create Assignment

3. Add your assignment information, including Learning Standards.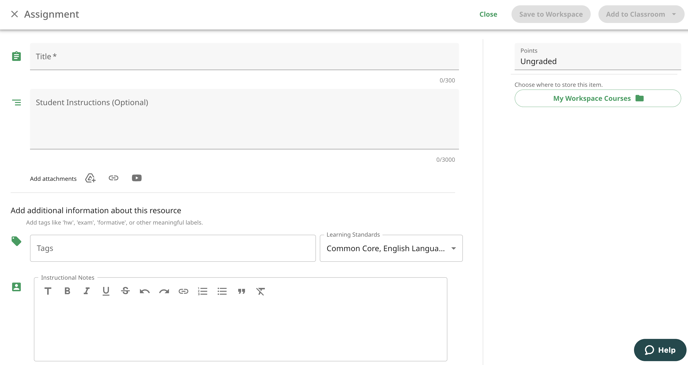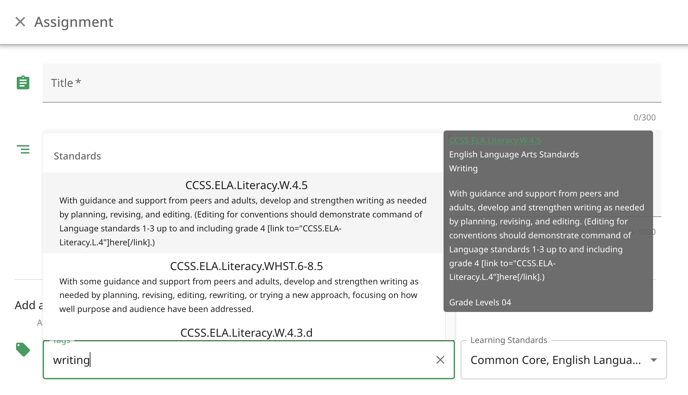 Add Learning Standards in the Tags field. Search your saved learning standards by typing keywords or phrases. Click the link to see the complete standard reference.
4. Click Add to Classroom to post the assignment in Google Classroom.

Choose to assign now, create a draft, or schedule in the future.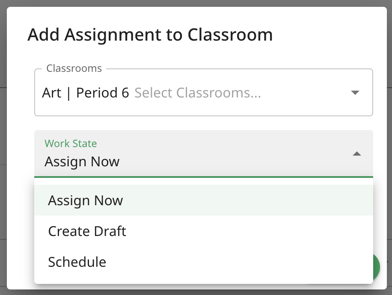 5. Your assignment is now published in Google Classroom!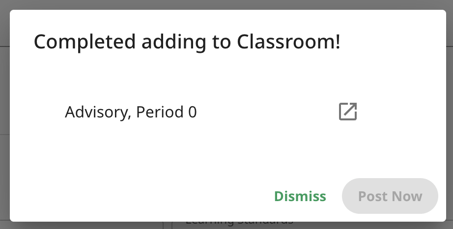 How can I track student work in Schoolytics?
Schoolytics gives teachers quick and easy ways to track student assignments in Google Classroom, either by assignment, student, tag, or learning standard.