Sign-in Directions for your Schoolytics Guardian Account
1. Go to www.schoolytics.com/c/login on your internet browser.
2. If you have signed into Schoolytics before with a gmail address, you may use it "Sign In with Google".
3. If it's your first time signing in, or you do not have a gmail address, then select Login for Parents & Guardians.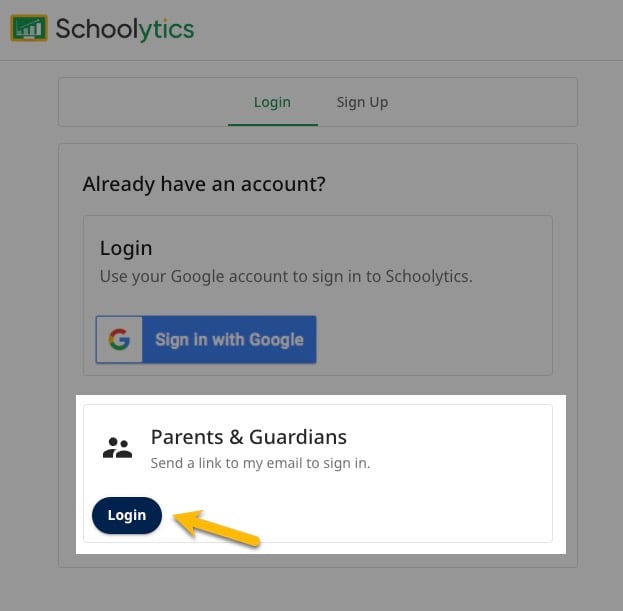 4. Enter your registered Guardian email to receive an authentication link. Make sure to use the email address where you receive Guardian Summaries from Google Classroom.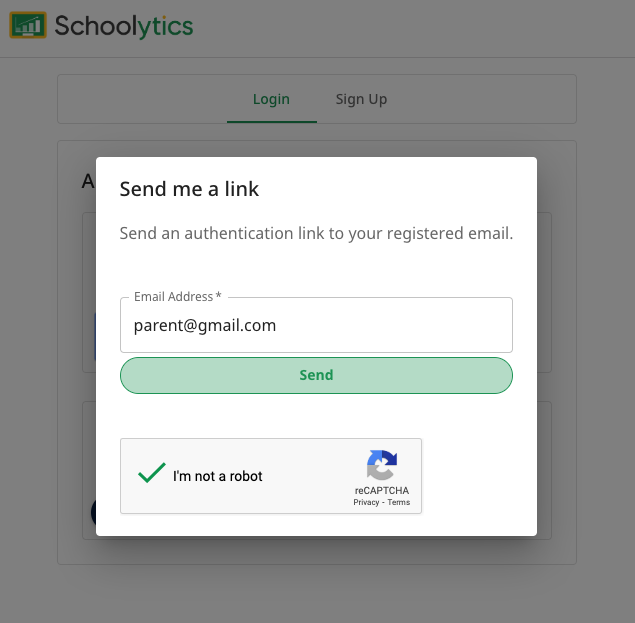 5. Click the login link in your Guardian email inbox.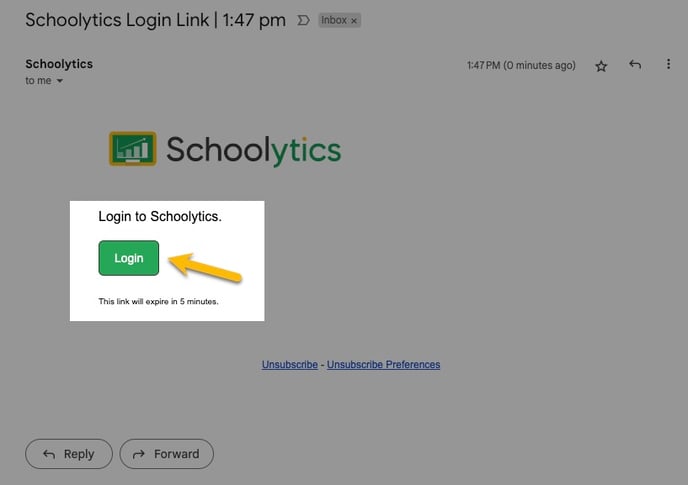 Video Tutorial
Additional Support
Email and Password Support
If you don't know your Google Classroom Guardian email or password, ask your child's teacher.
Log in and Technical Support
If you have trouble logging in, contact support@schoolytics.com.
Account Support
If you can log in to Schoolytics but don't see your child, confirm that:
Your child's teacher has added you as a guardian in Google Classroom.
You've accepted the Google Classroom guardian email invitation.
You're using your Google Classroom guardian email address to log into Schoolytics.
You've waited at least 24 hours after accepting your Google Classroom guardian invitation to log into Schoolytics.
Assignment Support
If you have questions about your child's assignments, contact your child's teacher.