Schoolytics Free Teacher Account Limits
You may have noticed an alert that Schoolytics is limiting Teacher Accounts to a maximum of 10 connected Classes.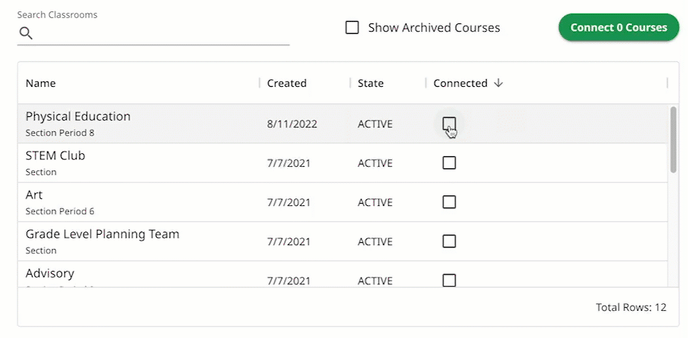 We are on a mission to provide teachers with simple and efficient classroom management tools. In order to provide high-quality service to all our users, we are limiting the free Teacher Account to up to 10 connected Google Classroom Classes. This limit helps us to 1) maximize performance on our platform and 2) control our costs of hosting and processing data, which allows us to keep Teacher Accounts free for our users. We know this may be a disruptive change for our users with more than 10 Classes, and we want to help with this transition in any way we can.
For any users who are school or district administrators with more than 10 courses to track, we invite you to try our Administrator version for free. Contact us (
sales@schoolytics.com
) to start your Administrator trial. Schoolwide set-up just requires a few clicks. Discounts are available for multi-year contracts. Additional integrations with SIS and assessment platforms are available, as is a parent portal.
Thank you to our community for the feedback and ideas this year. We are looking forward to improving the experience for teachers, students, and parents this year.
Not sure which option is right for you?
Contact our team
to help you explore the options.
What changes are made to my free Teacher Account?
When you log in to Schoolytics with a Teacher Account, you can choose up to 10 Classes to sync with Schoolytics. No other changes are made to the Teacher Account functionality.
How can I select my 10 Classes?
Why did you make this change?
This year, we heard from teachers that you need more tools to help you efficiently manage your student data. We built features like progress reports and the missing assignments report to save teachers time. We are proud to have added features to both the Teacher Accounts and the District Accounts.
On average, Schoolytics Teacher Account users have about 4 connected Classes for which they are either a teacher or co-teacher. In order to provide all of our users with a fast and seamless experience, we are limiting the free Teacher Accounts to 10 Classes. Users can choose 10 Classes that they actively want to track in Schoolytics. You can change those Classes anytime by visiting
www.schoolytics.com/c/courses
.
What does this mean for my Teacher Account?
You can still access your Teacher Account and all of the existing functionality. No changes will be made to your account's functionality or other usage limits at this time.
Will Schoolytics continue to offer free Teacher Accounts in the future?
Yes, there will always be a free teacher account option in Schoolytics. In fact, we are continuing to add features to the free Teacher Accounts this summer, such as allowing saved and pinned views and providing an assignment activity feed.